Going through a tough day? Is the rainy weather making things look bleak? How about cheering both your tummy and mind with some good comfort food? Nothing says a bowl of goodness like Chicken Noodle Soup.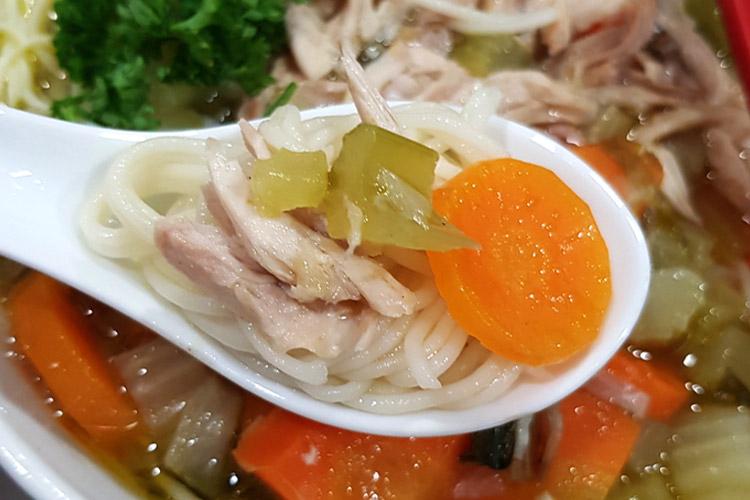 What's more is that it's also healthy! We know boiling a packet of Maggi would be far quicker and tastier (because of all that added MSG), but we promise, this doesn't take that long and doesn't pile on the calories.
Healthy, nutritious and easy to make. Make yourself a hearty bowl of chicken noodle soup (perhaps not as good as when Mum makes it) and let good food rule the day!

Chicken Noodle Soup Recipe

Egg Noodle
Yields: 500g

Ingredients
400g plain flour
1tbsp Nutrilite Soy Protein Drink powder
155ml mixture of 1 egg + water
3g salt
3g olive oil

Method
(use the Noxxa Noodle Maker)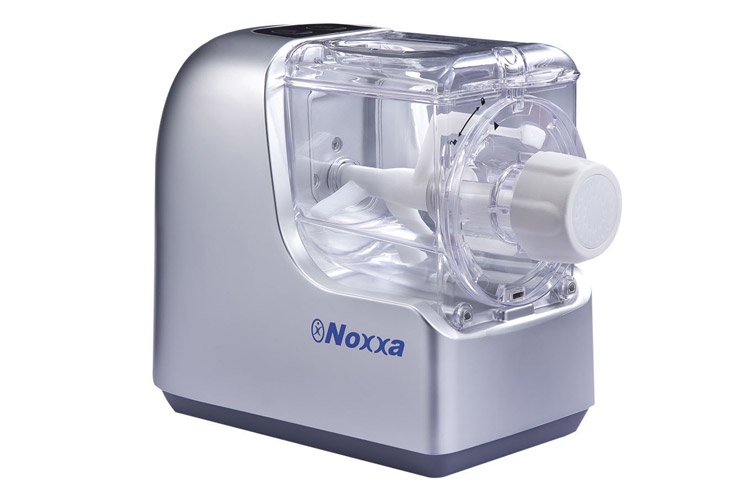 Select the desired noodle mould and assemble the noodle maker.
Put in flour and protein powder into the stir cup and close the cover.
Switch on the power and press the "Auto/Stop" button.
Mix oil and salt into the egg + water mixture and pour in slowly through both the holes on the cover.
Noodles will extrude automatically.
Put the noodles into boiling water and let it cook for 2-5 minutes depending on the thickness.
Remove the noodles, run through cold water and set aside.

For the soup
Ingredients
2 tbsp olive oil
3 garlic cloves (minced)
2 onions (chopped)
5 chicken drumsticks
3 carrots (sliced)
3 celery stalks (chopped)
2L eSpring filtered water
Salt and pepper to taste
Parsley
500g cooked noodles

Method
(use the Noxxa Electric Multifunction Pressure Cooker)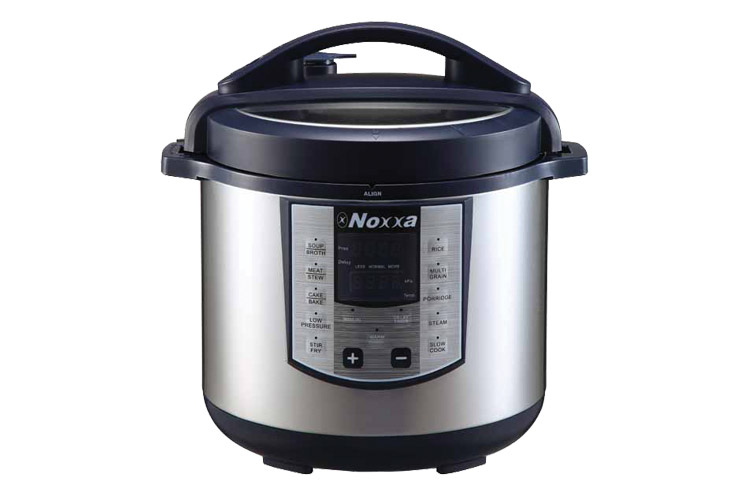 Heat up olive oil in inner pot using STIR FRY function at 160°C. Stir fry garlic and onions till fragrant.
Add in chicken drumsticks, carrots, and celery. Stir fry for 1 minute. Remember: clean your chicken before adding it to the soup!
Add in water and close the lid. Turn the pressure regulator knob to PRESSURE.
Press CANCEL and select SOUP/BROTH function and set the time for 10 minutes.
When time is up, press CANCEL, release pressure and open the lid carefully.
Remove drumsticks and shred the meat.
Add in salt and pepper to soup and return the shredded chicken into soup.
Stir in fresh parsley and serve with cooked noodles.

Interested in getting the Noxxa Noodle Maker and the Noxxa Electric Multifunction Pressure Cooker? Visit www.amway.my