Banana Cake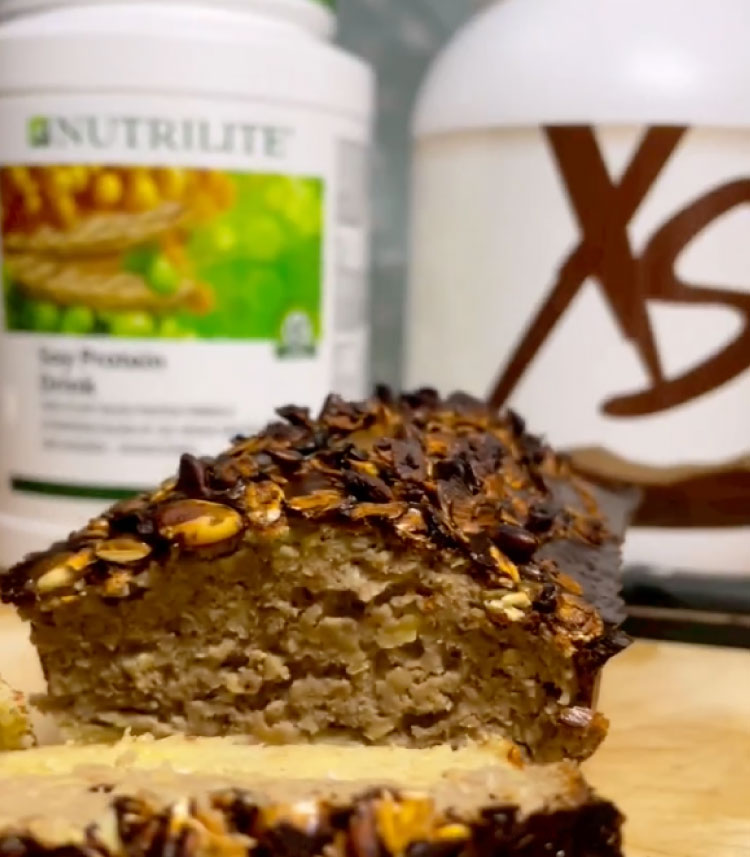 Ingredients
2 bananas
80g oats
2 eggs
¼ cup milk
1 scoop Nutrilite Soy Protein Drink
1 scoop XS Mixed Whey Protein with Chocolate Flavour
Vergold Granola Mix Seeds & Cranberry or Vergold Roasted Mixed Nuts
Method
Mash the bananas.
Add the oats, eggs, milk and the Nutrilite Soy Protein Drink powder. Mix well.
Pour enough mixture into an aluminium baking pan to create an inch-thick layer.
Stir the XS Mixed Whey Protein with Chocolate Flavour into the remaining batter and pour the mixture on top of the previous layer.
Sprinkle the Vergold Granola Mix Seeds or Vergold Roasted Mixed Nuts on top.
Bake in the Philips Airfryer at 160°C for 15 minutes.