Baked Corn Cakes
(Philips Food Processor 7000 Series & Philips Airfryer)
The perfect snack for a Sunday brunch spread or for a weekday tea-treat, these Baked Corn Cakes are also suitable for vegetarians.
Serving size: 12 pax
Preparation time: 2 minutes
Cooking time: 15 minutes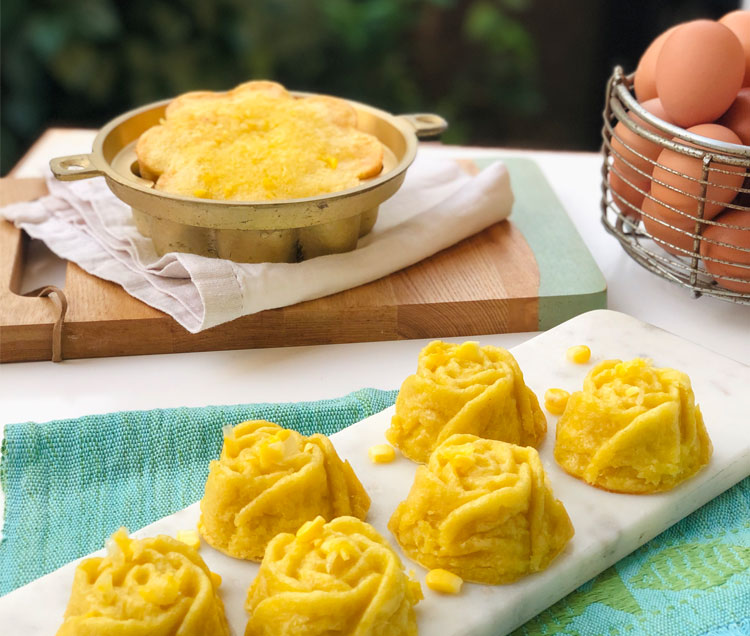 Ingredients
2 large eggs
¾ cups castor sugar / molasses
2 cups coconut milk
1 teaspoon vanilla essence
1 teaspoon yellow colouring
1 cup wheat flour
1 cup creamed corn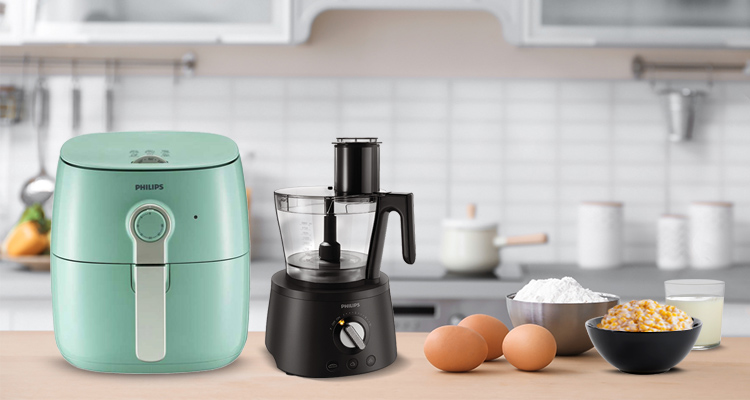 Method
Pour eggs into Philips Food Processor 7000 Series
Add castor sugar / molasses, vanilla essence, yellow colouring and coconut milk. Using a double balloon beater, whip the ingredients together for 1 minute.
Pour creamed corn into the mixture via the funnel.
Add in the flour by batches via the funnel and mix evenly.
Coat a baking tray with some oil and insert into Philips Airfryer. Heat up the baking tray at 160°C for 5 minutes.
While the baking tray is hot, pour in the batter mixture until the baking tray is ¾ full.
Bake for 15 minutes in the Philips Airfryer if you are using a 4-inch baking tray.
Once the Baked Corn Cakes are golden brown, remove from the Philips Airfryer. Let it cool and remove from the baking tray.
Serve warm.