Maintaining a healthy diet and lifestyle throughout these strange times has certainly been a challenge for many. When you #StayHome, you #StaySafe, but sometimes — you also snack. As many of us continue working from home, it's important to fuel your body with healthy meals, staying hydrated and minding our calories.
Reach out for these nutritious snacks the next time a craving hits!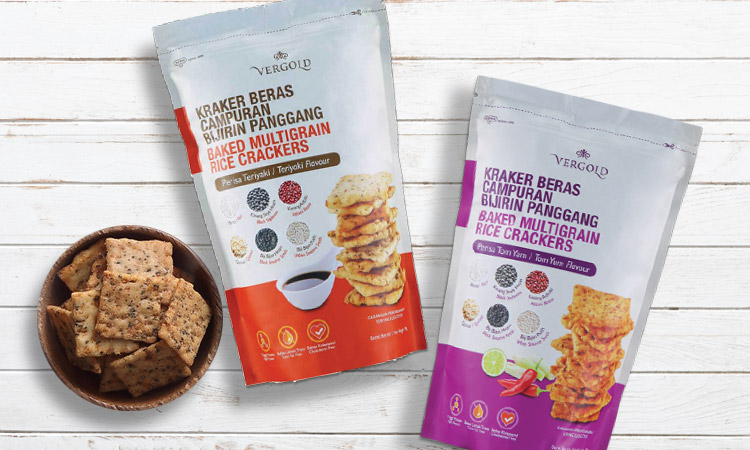 Gotta have crunch to your treats? Put down that bag of chips and try out something a little more adventurous with the Vergold Baked Multigrain Rice Crackers.
Not only do these rice crackers come in the mouth-watering flavours of Teriyaki and Tom Yum but are packed full of wholesome non-GMO ingredients and nutrients. Fuel up on its 6-grain composition of rice, black & white sesame seeds, black soybeans, adzuki beans and quinoa.
These gluten-free munchies are a great alternative for those looking to cut out empty calories.
Tired of the same old granola bar variety you get at the store? Tantalise your taste buds with a little bit of a savoury twist! Vergold Treat Bars are packed with the vitamins and nutrients from non-GMO sunflower and sesame seeds, which are packed full of energy-boosting B vitamins. No empty calories, simply great flavours!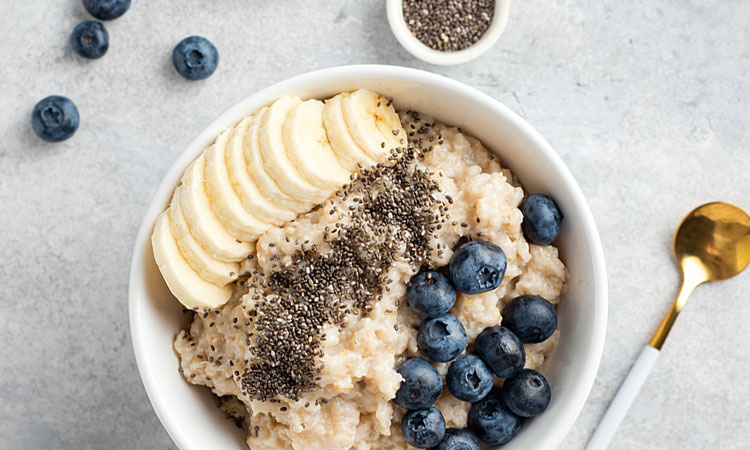 Looking to add a little bit of nutrient to your meals? Add in a spoonful of Vergold Organic Chia Seed! Chia seed is known to be a great supplement to meals for heart health, omega-3 and -6 fatty acids, as well as being gluten-free.
This plant-based protein fills you up with fibre, antioxidants and calcium to keep you powered through your day.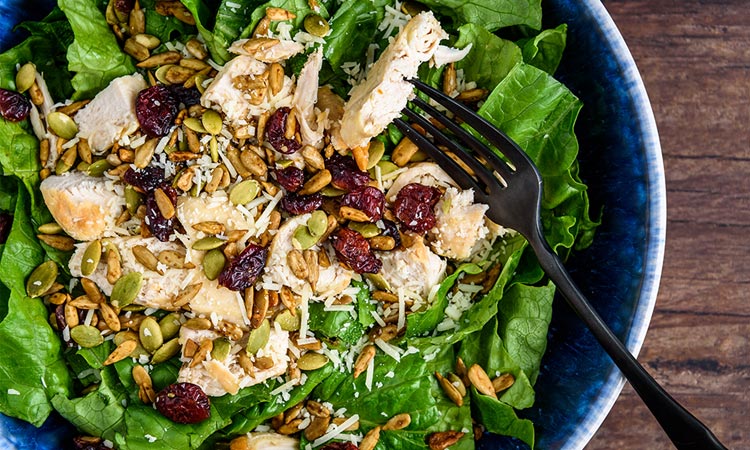 Here's a granola mix to get behind! Low in carb, the Vergold Granola Mix Seeds & Cranberry is an ideal source of energy to start your day! High in dietary fibre, minerals, and vitamins, add it to your salads, parfaits, or pair it with the Nutrilite Soy Protein Drink for a delicious overnight oats recipe!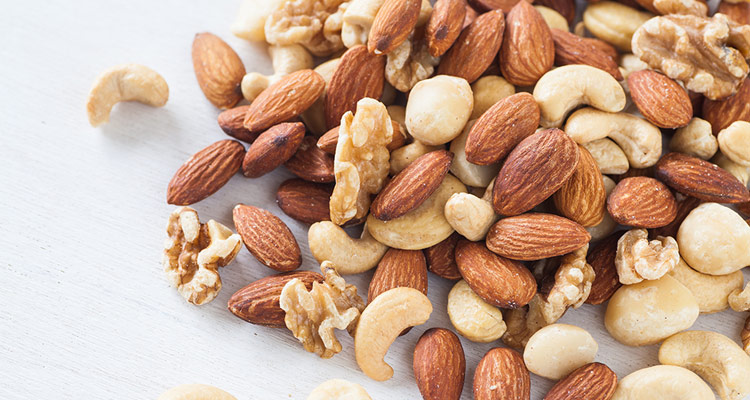 Go nuts for mixed nuts! Vergold Roasted Mixed Nuts are made of only the best high-quality premium nuts, ranging from almonds, cashews, macadamias and walnuts. Add on these lightly-salted, dry-roasted snacks that are great for a munch and crunch to your diet today.
These are just some of the healthy and wholesome delicious treats you can find on www.amway.my
Check them out here!