"Jom, let's makan!"
If there's one thing that's hard-wired into Malaysia's cultural DNA, it's our love for food. But the past year has had us re-evaluating the way we consume meals. More and more people are trying their hand at cooking up feasts and easy meals at home, rather than turning to take-out meals.
After all, eating out or gorging on take-out meals on a regular basis can be unhealthy because the high-calories and large portions may increase the risk of obesity and other health issues.
In fact, did you know that Malaysia has the highest prevalence of obesity in Southeast Asia? Nearly 50.1% Malaysian adults are either overweight or obese*.
So, cooking at home is more beneficial to your health too! But it can be a pain sometimes. Home-cooked meals take more planning, time and effort than ordering take-out or just going out to eat.
Luckily, we have just the tools to help a newbie in the kitchen (or an old-pro looking for an upgrade) make home-cooked meals without breaking a sweat.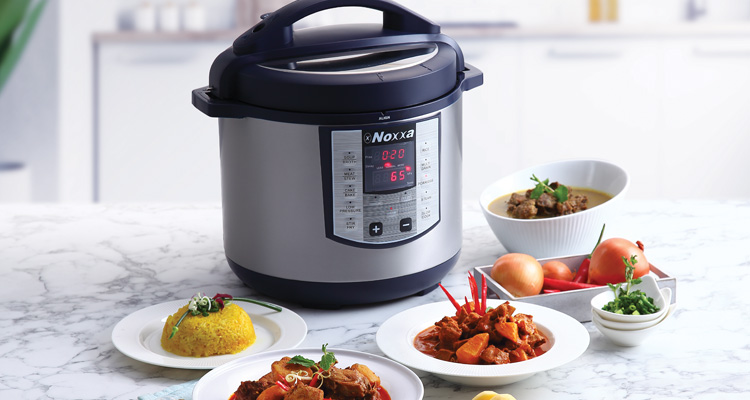 It cooks, stir fries, steams, slow cooks, keeps warm, reheats meals and even bakes cakes with just the tap of a button - what more do you need from this space-saving wonder?
The Noxxa Electric Multifunction Pressure Cooker comes with a whopping 10 cooking functions, as well as customisable preset time and temperature settings. So, if you've got a long day ahead, just prep your meal in the morning, preset your cooking time and temperature, and enjoy a hot, home-cooked meal for dinner. It's really that easy!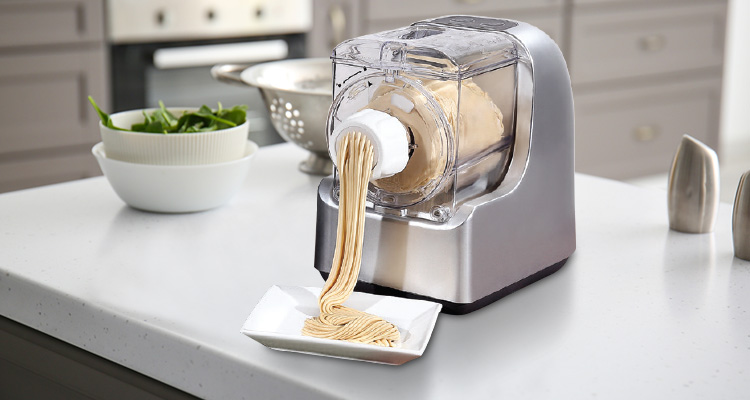 If you're a noodle-lover, this one's for you! Add the dash of home-made freshness to a variety of noodle types from yellow mee, pasta, macaroni, spiral pasta, laksa noodles, and more with this automatic and easy-to-use machine. Knock out icky preservatives and artificial colourants from your family's diet, while exploring your creative side with the customisable settings. Hot tip: Add vegetables to your noodle dough to boost its health factor!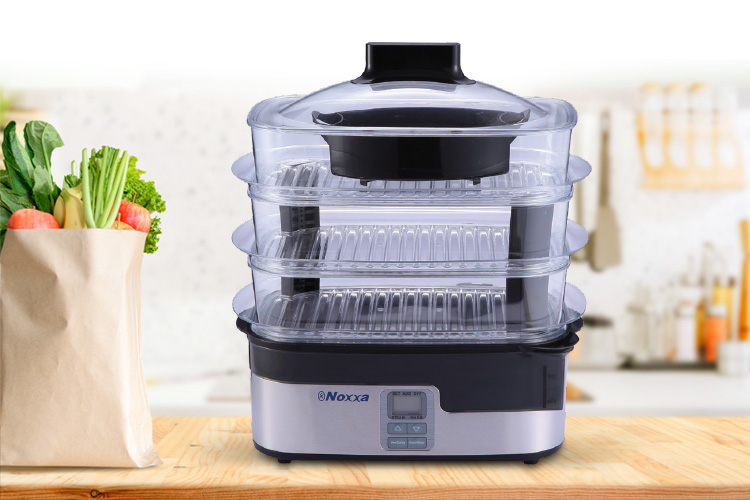 Steaming your food is a great way to retain all its natural nutrients without sacrificing on flavour. The Noxxa Food Steamer boasts stackable 3-tier XL compartments and individual steam tubes that allow you to steam different varieties of food at the same time while minimising the transfer of smell from one compartment to the other. Steam away your vegetables, fish, and chicken with a convenient push of a button for healthier meals for you and your family.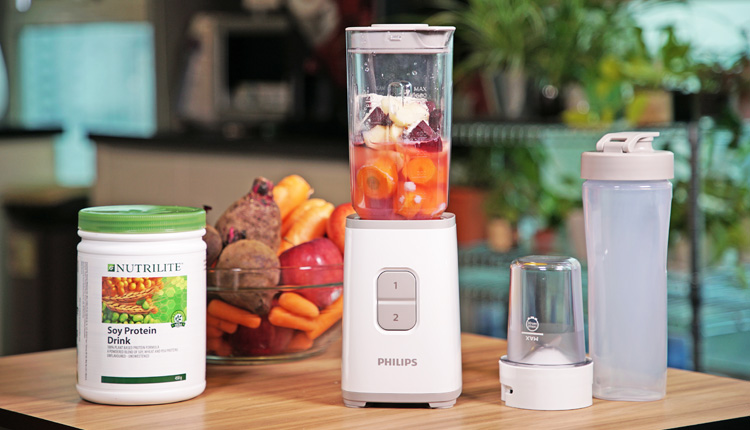 Chop! Chop! Be it chopped garlic, herbs, nuts, or even a nutritious smoothie, this handy 2-in-1 kitchen helper is a great addition. The multi chopper function makes prep work easy since it chops garlic, onions, herbs, nuts, and boneless meats in just a few pulses. Meanwhile, the mini blender finely blends fruits, vegetables, and other healthy ingredients for yummy smoothies in the included on-the-go tumbler. Plus, the compact size and detachable 4-star blade makes cleaning up after quick and easy.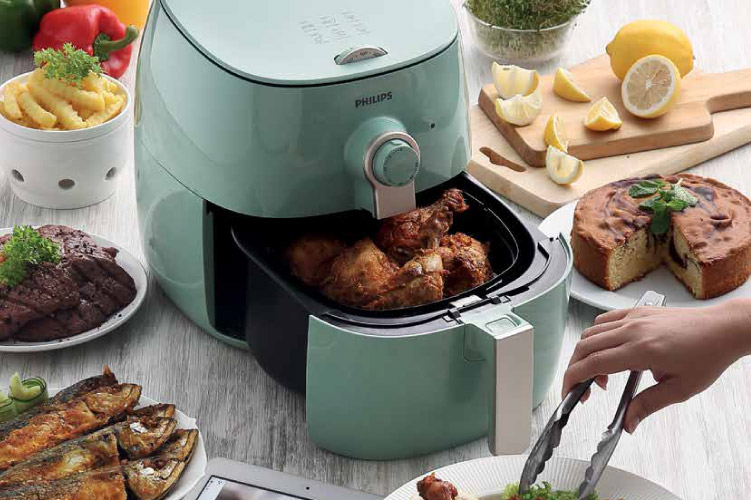 Everyone loves fried treats, but all that oil. No, thank you! Ease up on the oil and double down on technology with the Philips Airfryer. With a tornado of hot air, this air fryer not only fries to perfection but also bakes, roasts, and grills food with virtually no oil. So, enjoy your crispy fries and fried chicken, completely guilt-free.
*Source: https://www.thestar.com.my/news/nation/2020/06/22/mco-diets-drive-up-malaysias-obesity-rates