Why is it important to take care of your spine?
The spine is arguably the most important structure in the body. This is because its main function is to support physical movement for daily activities including standing and walking. Therefore, maintaining a strong and healthy spine will help ensure optimum mobility.
Take note that if you ignore spine health in your youth, your back will pay the price later on. Over time, neglecting your spine can lead to chronic back pain. Here's why it is crucial for you to always ensure your spine health is at its best:
It protects the spinal cord, nerves and muscles


Injuries to the spine can lead to serious issues involving the nerves and muscles. When ignored, they can cause numbness in your legs, hips and thighs. Besides that, this could also weaken your leg muscles.

It provides structural support and balance to maintain a healthy posture


Caring for your spine will help to maintain the body's structure and balance. This will in turn give you a healthy posture. Remember: Having a good posture prevents hunching and neck pain.

It enables flexible pain-free motion to perform daily tasks


Taking care of your spine will enable you to move comfortably. Giving your spine the proper care it deserves will help to reduce tiredness, as well as back and hip discomfort.
What causes spine pain and deterioration of its health?
Often, we pay less attention than we should to daily activities and other factors that could affect spine health. Some of these include:
Having naturally bad posture and alignment
Overused, sprained or injured muscles and ligaments
Providing inadequate support for the spine while sitting and sleeping
Not consuming enough calcium to maintain bone health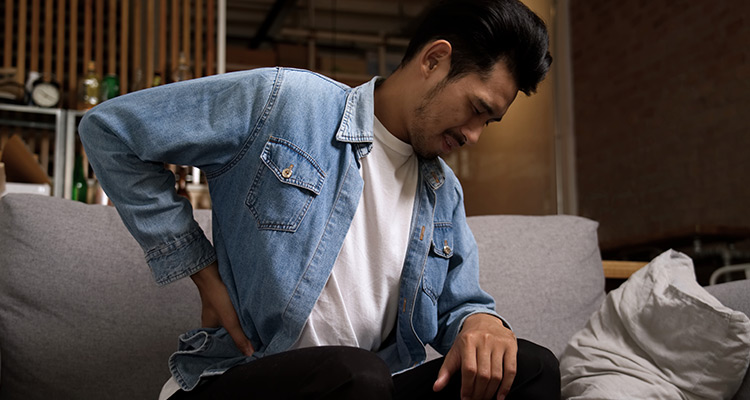 How to fix your spine health and reduce back pain
Doctors and chiropractors highly recommend that you ensure optimum comfort when you are resting. Choose chairs with proper back support to sit on and a mattress that fully supports your spine while you sleep.
Get the Dreamland Chiromax Wellness Mattress for improved spinal care
Co-designed by chiropractors, the Dreamland Chiromax Wellness Mattress features the Miracoil Spring System that offers multiple benefits:
Sophisticated and safe, the mattress fabric is treated with: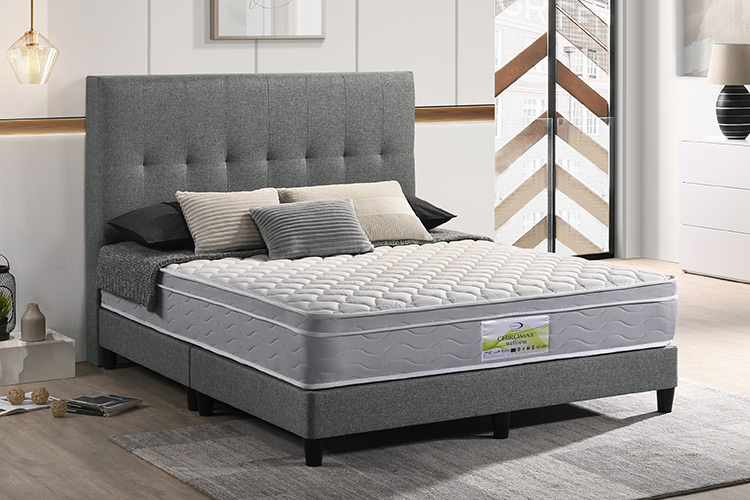 Use it with the new Dreamland Chiromax Wellness Headboard and Divan Set
This full-length headboard and anti-slip top divan offers a contemporary touch to your décor. Its elegant grey upholstery fabric comes with liquid repellence treatment, while the increased height of its solid wood divan legs allows for easy cleaning underneath.
TIP: Sleep well for a productive Ramadan
While fasting has several health benefits, the body is depleted of energy when it consumes less food. Therefore, you need to conserve energy during this time. You will also need more strength and a healthy back to fulfil your duties during Ramadan so be sure to rest up with Dreamland!
Available from 1 Apr 2022.


This article also appears in the eCatalogue Raya Edition 2022.