Are we ready for social commerce? Do we even realise how much social media is affecting the way businesses are conducted?
Gan Chee Eng, Regional President of Amway Asia and Chairman of Amway China, shares his thoughts on why ABOs need to start taking social media seriously and make it an essential part of their everyday business.
This is Part 2 of a 2-part article on social commerce.

Navigating the world of social media can be confusing for a newbie, so where should an ABO start?
Once a person decides to build their own Amway business, he/she wants to succeed fast and start making money from day one. So what does he/she need to do? Sell products to customers of course. But first, we want them to start using and liking Amway products.
When they like our products, they can share info about the products with their friends on social media. When done right, that would help them reach out to new customers and even potential business partners, thus kickstarting their Amway business.
Hence, Amway needs to create an online-to-offline social commerce, which will make it 10 times easier for new ABOs to acquire, retain and build a community of customers in their preferred way and help them build a successful business.
When new ABOs start to see the profits from their business, and have the confidence and interest to stay on, we can introduce them to the offline communities that we have already established and teach them our values and pathway for growth.
Social commerce is a tool that the younger generation grew up with. Hence, they will naturally be good at it and embrace it wholeheartedly.

How do ABOs go about identifying their audience on social media?
In the past, ABOs had to identify their target audience by themselves. Now, with more customers and prospects moving online, Amway's big data technology can help our ABOs take action accurately, from acquiring, retaining and fostering.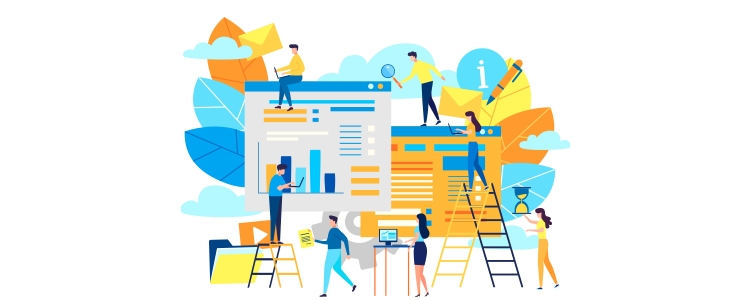 Today, a person who successfully builds a personal Intellectual Property (IP) on social media will enjoy a large public following (or public traffic). In the future, Amway can help our ABOs channel this following into their accounts on Amway's social commerce platform, by turning public traffic into their private traffic.
With the help of big data, we can mine the value of private traffic. Big data can show the users' browsing history, what they have clicked on and even when they need to repurchase. Amway can provide all these information to our ABOs so that they can follow up with their customers more accurately. ABOs will have access to more customers who have already indicated that they are ready to buy. We have piloted this technology in Amway China, which resulted in a 54% increase in ordering rate.
When the size of our data is large enough, we can also help our Leaders find talents who have indicated that they are potentially interested in the business and provide our Leaders with more valuable insights. Leaders can approach them at the right time with the right content.
In the future, this system can help identify areas to focus on, which leaves ABOs with more time and energy to run their community, build emotional relationships with more people and cultivate new talent.

How do ABOs go about selecting the right social media tools or platforms to reach out to their audience?
There is no such thing as the right or wrong social media tool or platform. Even the most popular social media platforms vary greatly by the level of usage in different countries and demographics.

When targeting specific audiences, it is very important to understand the users' characteristics and preferences, and use that knowledge to produce relevant and interesting content that resonates with the platform's users.
For example, the TikTok app is all about music and creating short interesting videos, while Instagram is where users share photographs. There are also specific platforms for Key Opinion Consumers (KOC) or even Key Opinion Leaders (KOL) to share their reviews and recommendations. This really depends on one's objective.

What are the pitfalls that ABOs should look out for?
Establishing a strong and influential personal brand does not require one to have a beautiful appearance, neither is it about showing off one's wealth. It is about a person's ability to help others and fulfil people's needs.
Amway's vision is "Helping people live better lives". Show how we can live a healthy lifestyle, via the right nutrition and exercise, skincare and beauty tips, cooking and other activities. This is a great approach to helping ABOs build their personal brand on social media. After all, this is also what people like and search for today.

Can you please share with us a campaign that did really well on social media that ABOs can learn from?
Amway China has been leading the way in the exploration of social commerce among Amway affiliates. In September 2018, Amway China launched the Earn Easy Early (3E), a social commerce platform to help ABOs, especially new ABOs, earn income. By the end of 2019, the 3E platform had attracted more than 3 million verified customers. Within 18 months, the size of the business and revenue that grew on this platform became equivalent to the size of the fifth or sixth largest Amway affiliate in the world.

Social marketing campaigns are being launched regularly through this platform. China's ABO leaders are very familiar with these kinds of campaigns and actively promote them, which help amplifies the success of each campaign. In February 2020, when China was still at the critical stage of fighting the COVID-19 outbreak, the Amway China team launched the "Red Packet" campaign on the 3E platform. This campaign attracted more than 400,000 new verified customers and brought in sales of more than US$21 million in just 3 days, setting a new record for Amway.
We've seen many ABO leaders in Amway China benefit from social commerce. Many leaders have begun to break through the boundaries of geography, time and people, while showing that there is no limit to the growth of their business. For example, some ABOs reach their sales target within the first 10 to 15 days of the month, while others achieve 20,000 to 30,000 points every month.
There was one leader who built a mature online-to-offline social commerce model that has grown in the past three consecutive years. If more leaders can qualify earlier in the month, then these leaders can focus on improving their income for the month or helping their downlines move up.
These initiatives, be it 3E, Customer Sales Incentive or the various social media campaigns, all have one purpose, which is to help new ABOs succeed, and making it 10 times easier for them to acquire and retain a community of engaged customers. By getting more new customers, loyal customers and early income, the success rate of new ABOs will be higher. This will lead to more successful business builders and leaders. We become better first, then we will get bigger.