Imran Zaman – Chief Marketing & Digital Officer for Amway Europe, Southern Africa, Australia & New Zealand – explains growing your Amway business with social commerce.
One of the things we are hearing a lot about is the concept of "social commerce". Simply stated, social commerce is leveraging social media channels to sell products and services.
It's a concept readily seen in most popular social media channels. In some cases, "social influencers" are paid by various product brands to provide exposure for their products. In other cases, social influencers provide exposure for products they sell themselves.
ABOs fall into the latter category, seeking to generate interest in Amway products through their own channels. ABOs were social influencers long before the Internet even existed, but social media provides them with a platform that can exponentially expand their reach.
Being yourself on social media
To be successful in social commerce requires you to be active on social media, posting regularly about what's going on in your life. What you're doing to live a healthy lifestyle. The places you go to. What's on your agenda for today. This also includes interacting with what others post, since social media is a dialogue between you and those in your circles.
"It is important to just be yourself," explained Imran. "Sharing about your life, what your passions are, the things you like to do, will attract others who share those passions and interests. It also lets online followers know who you are. This is known as personal branding. Being authentic is so critical to the success you can have."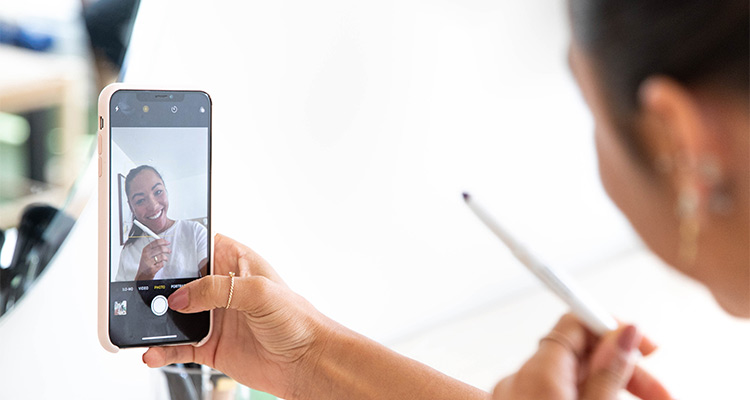 Posting Amway products
"Introducing products into your posts might be as simple as posting a picture of you while on a hike, holding a can of XS. Periodically, you can do full posts sharing information about a new Amway product you like," said Imran.
"When it comes to sharing about Amway products, the key is balance," said Imran. "Nobody watches a TV channel that is only advertising. People are looking for content that interests them, and they understand that some exposure to products may come with that … but they're not ready to subscribe to a steady stream of posts just about products and nothing else."
Using hashtags to strengthen your posts
Often, building your social group starts with friends and family but grows as others join the group based on shared interest in the topics you talk about. How do they find you? Some growth can occur through your existing contacts, but using hashtags will help extend your organic reach even further.
If you're interested in cooking, for instance, your posts could be hashtagged #CookingWithNoxxa or #SoyProteinRecipe. If you're into active lifestyles, you might tag your posts with #OwnYourMoment. If makeup and glamour are more your style, you might use #HealthyBeauty or #StudioMakeup as your go-to hashtags.
You can add Amway branded hashtags like #AmwayMY, #NutriliteMY, #ArtistryMY or #BodyKeyXSynergy to increase your brand authority. Last but not least, don't forget to tag Amway branded channels @amwaymy, @artistry_msb and @bodykeyxsynergy on your Instagram post for a chance to be featured!
"Hashtags make you more discoverable by people who share your interests and propel your content to viewers around the world," said Imran. "If you surf social media, click on hashtags that interest you to discover which tags you might wish to use to attract others to your sites!"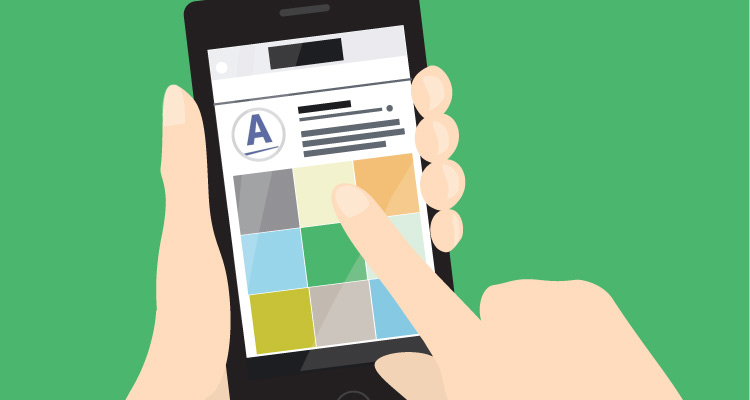 Using Amway's social channels to support your own
Amway is always ready to help ABOs be successful with social commerce. Amway's own social media channels, like Facebook and Instagram , provide content that you can re-post to share with your own followers. We also provide Digital Communication Standards (DCS), tips and advice – if you are an ABO, you can find more about DCS and social commerce in the Amway eLearning portal. Alternately, reach out to Amway's Business Conduct & Rules team for more information.
"Social commerce will not mean the same thing to everyone, and that's OK," said Imran. "The idea is to be yourself, but with a broader audience than you're able to create offline alone. The world has turned to social media for community, entertainment, information and more. It also should be a great place for the world to discover the greatest products and business opportunity, through each of you!"