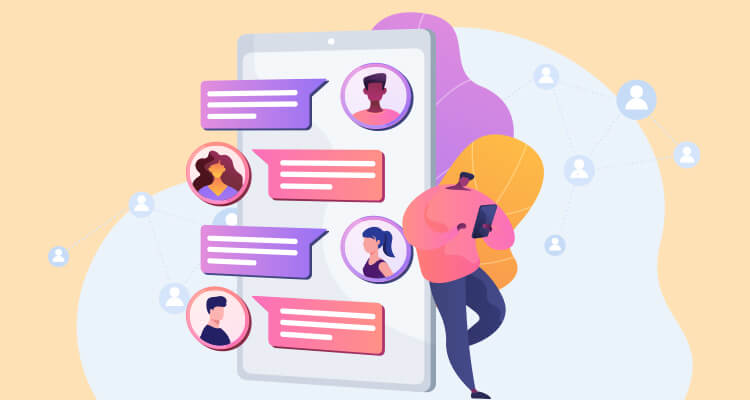 Adding friends into a chat group is easy, but it can be difficult to start a conversation that arouses the interest of your chat partner. While chatting in a group is fun, do you really know how to make your one-to-one chat sessions last?
Oftentimes, a lack of mutual trust can put a halt to smooth communication. So how do you build trust with your target audience and interact with people more effectively?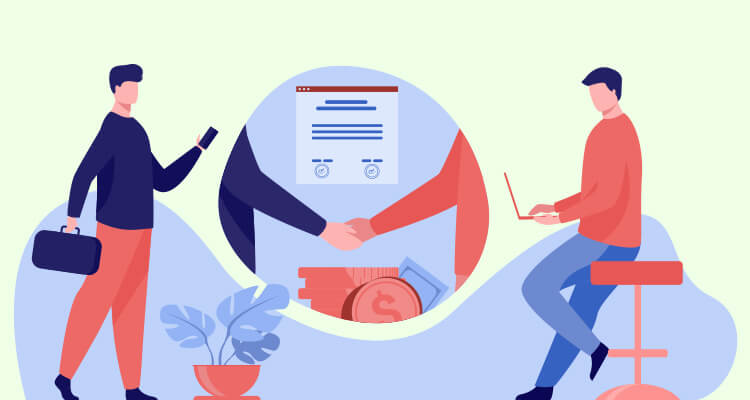 Build Trust: With Your Will & Capability
It takes time for a person to become a die-hard fan of a celebrity idol or drama series. Likewise, it takes time to develop good feelings for a certain product or company.
Here's what you need to understand. Building trust between 2 people involves a gradual process of reaching mutual satisfaction and mutual trust in getting things done and developing an interpersonal relationship.
Get to know each other > Get familiar with each other > Grow fond of each other > Trust each other
How To Build Trust?
Remember these 2 key points:
Will: Concerned about my needs and solve my problems
Capability: Capable of solving my problems and fulfilling my needs (showing your value)
Look back on how you communicate with your customers. Did you understand their needs? Can you provide a solution for your target audience? Don't just engage in empty or boastful conversation. The only way to win their trust is to bring true value with a willingness to solve their problems.
During day-to-day product selling, business opportunity recommendation and enterprising consultation, it is crucial for you to communicate continuously with your partners in order to build mutual trust.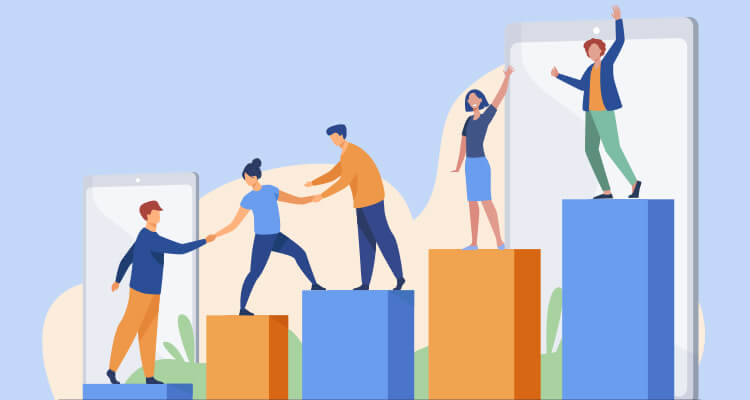 How To Communicate Continuously?
The way you do so is by identifying both your periodic goals and singular goals:
What does your newly acquainted customer or target audience need? Do they need a good product to improve their quality of life, or a more suitable business opportunity? Before you interact with others, you need to consider the result of your communication with a far-sighted, organised and strategic point of view.
We set different goals for different individuals and on different matters. Remember: The setting of a definite periodic goal is based on the complete understanding of oneself and one's audience. Try to solve one person's problem successfully with sincerity. This is better than trying to solve 10 people's problems with a lackadaisical attitude.
If you want a fit body, you must exercise regularly. If you want a good complexion, you must adopt a good skincare regimen and wholesome lifestyle. The realisation of each goal is the accumulated result of each 'little step' you take. The same goes for your communicational goals.
So what you need to do is break down your target audience's periodic goals to several singular goals and help him/her realise them.
For one-time communication, try to achieve the following 2 goals:
Gather information to enhance your understanding (gather information about the family and product user experience)
Push for a buying decision and boost mutual trust (add friends to a group chat, fix a date for the next appointment and attempt to close deals)
Remember: Each singular goal is interconnected in a progressive manner. Do not ignore any chance at communication. Having achieved all your singular goals, you'll achieve your periodic goal naturally.
A successful Amway business is built on continuous communication where mutual trust is a prerequisite. You have to offer true value to your customers in order to build a trusting relationship.
So go ahead and help your customers set their singular and periodic goals. Your communication effort will surely yield far better results.
Source: Amway China