We are all adapting to new ways of living and working in what is our new state of normal. Thankfully, while many things are uncertain, your success as an Amway Business Owner needn't be, and it doesn't need to be put on hold if you're working from home either.
Spending more time at home affords you the opportunity to reassess, strategise, and actually grow your network by sponsoring and successfully onboarding new ABOs. Yes, it requires some creative entrepreneurial thinking to operate in a new way, but we believe that being adaptable and approaching your normal processes from a fresh perspective can bring about even more success.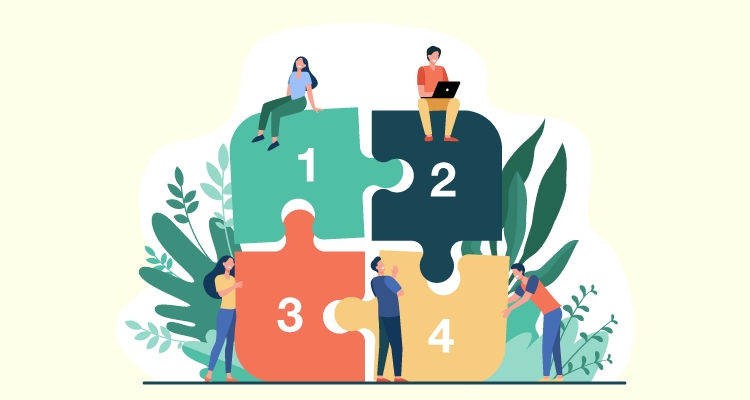 1. Become (Digitally) Social
Use this time as an opportunity to reconnect with your current network, so reach out to your contacts where you can and organise video call meetings. We're starved of human contact right now, and so seeing and speaking to someone directly (albeit on video call), rather than on email, shows that you care and are genuinely interested in catching up. Keep your calls to a one-on-one basis or extend the invitation to a small group. This will encourage conversation without creating on-call chaos.
You can search for people within your networks and community using a variety of social platforms such as Facebook, Instagram, Twitter, LinkedIn and even local community groups. Spread the word. Reach out to people you are allowed to contact.
2. Embrace Self-Promotion
When you can't get out and meet new people in person, it's a great idea to create an online presence so your potential new customers and prospects can get to know you better. Why not start a blog where you can talk about products and share your knowledge? Alternatively, Instagram is a brilliant way to connect with people.
You can share your expertise in the captions and even upload short IGTVs where you can give an insight into working and shopping with Amway and respond to questions from your followers.
Instagram allows you to use up to 30 hashtags per post so make the most of them and use the ones that are most relevant to your post. And remember, your social media profile can be considered as your digital business card, so make sure to get it right from the beginning!
3. Make New ABOs Feel Welcome
Video calls to the rescue, again. Schedule a meet and greet with new ABOs to welcome them to Amway and introduce them to other ABOs. A sense of community is essential right now and this is a great way to create a supportive and inclusive environment for new ABOs.
Use this time with your new ABOs to ask them questions and guide them going forward. Keep the feeling of community going long after you have hung up by inviting new ABOs to a group on Facebook or Whatsapp.
4. Bring The Amway Benefits To Life
Technology is here to make our lives easier and when it comes to demonstrating the many benefits of Amway to a new ABO, it does just that. The Amway Switch, Share, Duplicate app (also known as SSD) is a Sales and Marketing plan (Core Plan) simulator that allows you to demonstrate the profitability of using Amway products.
Especially now that people may reassess their current lifestyle, it brings the Amway Business Opportunity to life in a sleek and professional way…and is available anytime and anywhere! By connecting your phone or tablet to your computer, you can share the app via a digital meeting and directly demonstrate to existing customers, prospecting and new ABOs how they can make the most of Amway's unique business offering.
The SSD tool is available within the Amway Central Malaysia app, be sure to download it with iOS or Android.

Another great tool for virtual meetings is the ARTISTRY Virtual Beauty app! If you plan a virtual beauty party with your customers let them check their skin results ahead of the party. They can then receive the appropriate samples from you to make the best out of this virtual party.

Download this fabulous app with either iOS or Android.
Tip: To share your mobile app on your screen during your call, a screen mirroring app like Reflector (for iOS) or Vysor (for Android) can be helpful.