Founders Executive Diamond Abdul Aziz & Saleha
Petaling Jaya | Foo Howe Kean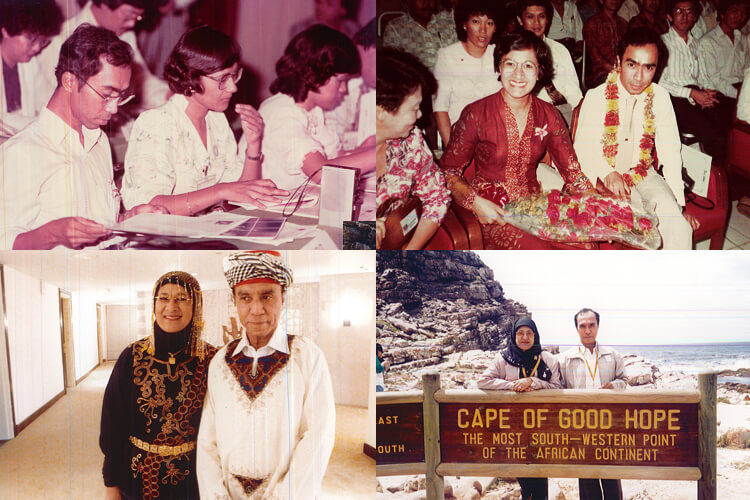 Change The Fabric Of Your Thoughts & You Will Change The Reality Of Your Life
When Aziz and I first returned from the United Kingdom and started working as lecturers, we thought we would enjoy a comfortable life. We soon realised that inflation was high and salaries were low. We could not afford to go for conferences or take the family for nice vacations. So, we shrank our dreams to fit our income.
When we had our first child, we struggled to attend to our child and our jobs. After numerous rounds of losing a maid and getting another one, we decided to look for some extra income and time for the family.
In October 1979, our sponsor Eddy Chen introduced us to Amway. At first, the thought of selling detergent to friends and relatives put us off. Fortunately, my husband had a bigger vision. He saw the potential of owning our own business via networking compared to running a conventional business. Hence, he decided to build an Amway business.
Thanks to Founders Crown Ambassador Foo Howe Kean, we learnt from him the right concept and philosophy of the business. He guided us as we built our business to what it is today – one that has expanded to Taiwan, Thailand, China, United States, Indonesia, Singapore, Vietnam, Philippines and Australia.
After achieving our Diamondship in 1984, we not only had the time and financial freedom to pursue our interests and hobbies, but also contributed to society.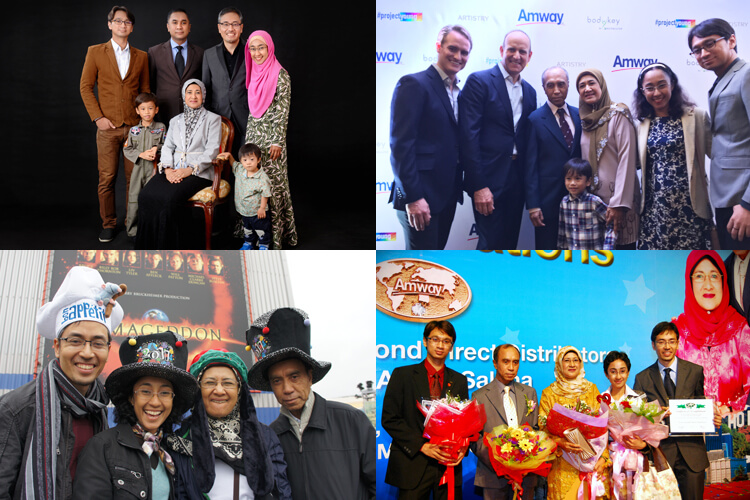 With this uncommon freedom, Aziz did his post-doctoral fellowship at Leeds Medical School, appointed a project leader of the European Economics Joint Research Project for Neurotoxicology, was Vice President of the Malaysian Society for Complementary Therapies and ran a pioneering complementary healthcare clinic in Petaling Jaya.
We also had the opportunity to travel around the world to attend conferences and exhibitions on health, nutrition and wellness. With this exposure and the use of Nutrilite, eSpring and Atmosphere products, we have helped many people live healthier, better lives.
To our children Emerald Ahmad Syukran Idris & Nazlee Abdul Aziz and Platinum Johan Abdul Aziz & Inessa Khairil Annuar, thank you for believing in us, working hard and making our dreams a reality. We now travel in style and enjoy the Amway Leadership Seminar trips together as a family.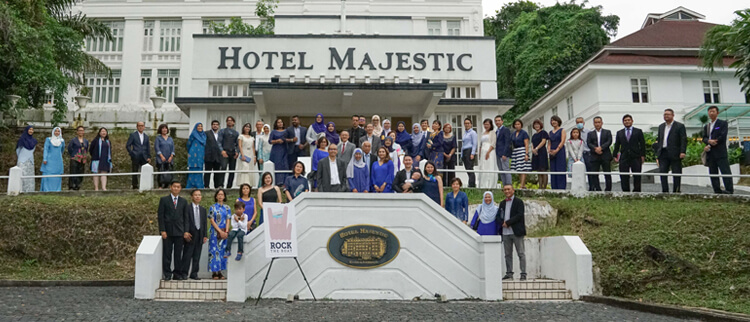 Those who want to succeed must first believe in themselves and in Amway's products, the Amway Sales & Marketing Plan and the people they bring into the business. Be a person of vision and integrity with strong work ethics. You can be the next Diamond too and touch the lives of millions of people around the world.