With GLISTER, you and your family's smiles will be bright, fresh and healthy – always.
We at Amway believe that optimal oral health starts with daily toothbrushing and goes further. For this very reason, we created a complete Oral Health Care System that comprises the GLISTER Multi-Action Fluoride Toothpaste, GLISTER Advanced Toothbrush, GLISTER Concentrated Anti-Plaque Mouthwash and GLISTER Mint Refresher Spray.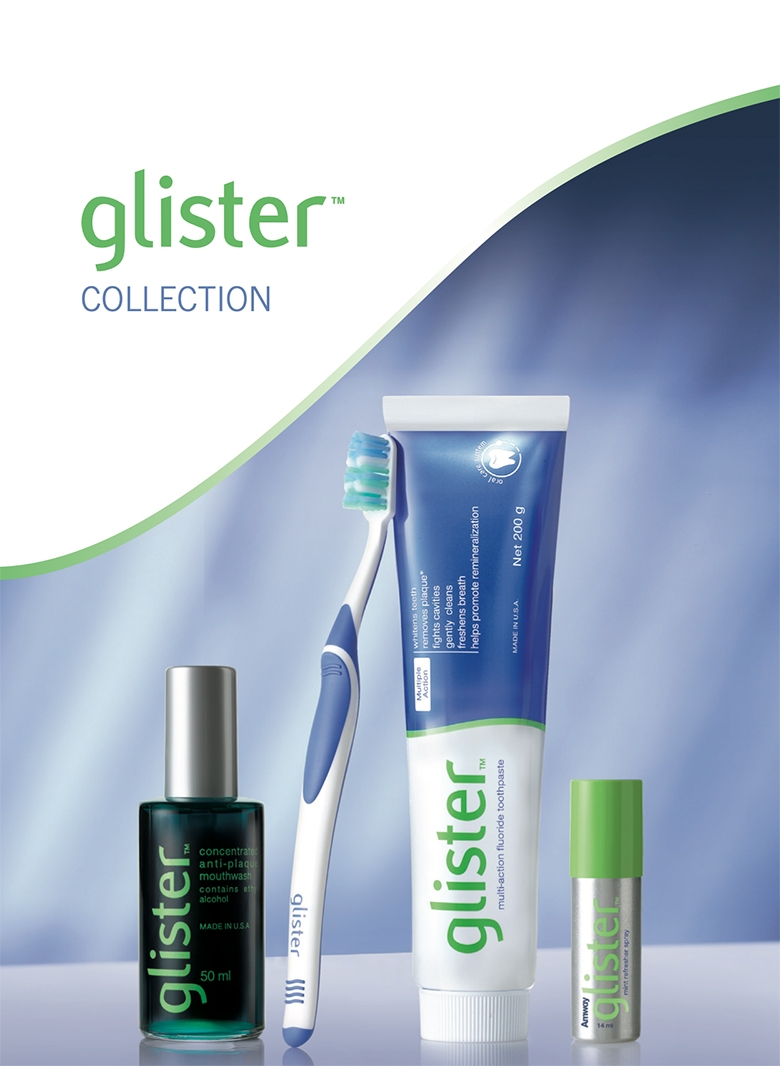 To know more, tap the Download option under Related Content.