Following a regular regimen to ensure good healthy skin is essential to prevent the first signs of ageing. However, just like the body, the skin has varying nutritional needs at different stages of life.
During our younger years, skin concerns tend to veer towards managing oiliness and combating acne. Meanwhile, as we grow older, other skin concerns come to the surface such as dry skin, wrinkles, fine lines, sagging and pigmentation.
This is because around the age of 30, the body's collagen production slows down, resulting in less elasticity. Think of collagen as the support system of our skin; as it diminishes with age, the skin becomes looser, pores become larger and fine lines and wrinkles start appearing.
What's more, if skincare wasn't a priority early on, the effects of previous sun damage, poor diet and irregular skincare will start to show. The skin starts to lose its youthful glow and becomes thinner and drier. This is why it is essential to not only start proper skincare early but also to tweak and personalise your skincare routine according to your unique skin needs at every stage of life.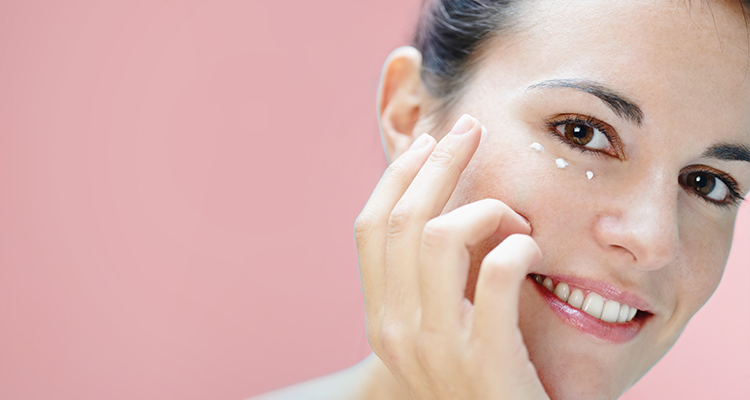 Choosing the right products according to your skin's age
Just like each person's story is borne from different experiences, our skin is also the product of our different lifestyles. So, everyone's skin profile is unique to only them.
However, despite the uniqueness of our skin stories, certain age groups tend to share similar skin types and concerns. Younger skin is less likely to see wrinkles but more likely to have combination or oily skin. Mature skin from the ages of 35 and up will need active and proactive anti-ageing care to minimise signs of wrinkles and fine lines.
While a light lotion moisturiser may be preferable for younger skin prone to oiliness, drier mature skin benefits more from the extra hydration of a rich, creamy moisturiser with skin-repairing ingredients.
Skincare products for younger skin often include more basic ingredients compared to products for mature skin, which requires advanced formulas and technology in order to address anti-ageing needs.
While creams are more viscous and can provide a heavier barrier for keeping skin hydrated and supple, it is worth noting that this is not the only way to lock in moisture. Equally ideal for mature skin are instantly absorbed gel creams as well as cream with advanced penetration technology.
Apart from hydration, it is also important for mature skin to be treated with products that can repair and renew the skin. That's why choosing the right skincare according to your skin's age is important.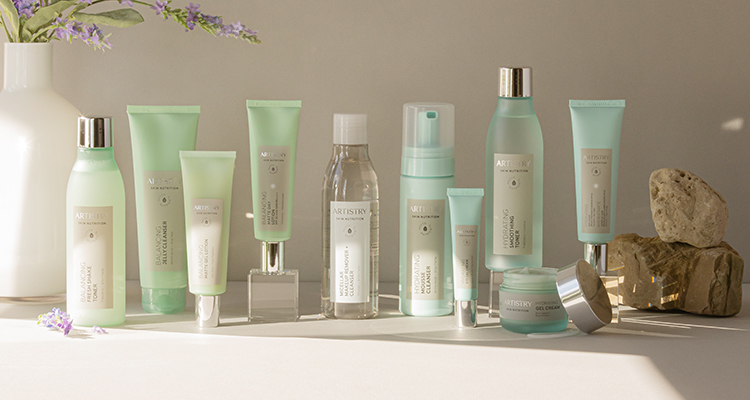 Build your skincare regimen with ARTISTRY SKIN NUTRITION
Alongside choosing the right texture, ensure that you're feeding your skin enough nutrition to be healthy, protected and radiant. Feed your skin the right stuff with ARTISTRY SKIN NUTRITION, a specialised skincare line that uses natural phytonutrients such as its star ingredient, White Chia Seed Extract, to deliver lasting visible results on the skin.
For young adults suffering from oiliness and acne, the Balancing Solution is recommended. It helps to control excess oil and leaves your skin with a fresh, matte and healthy look without shine or blemishes. If you are trying to reduce the shiny look of your face or you prefer products with lighter textures, then this is the range that you should choose.
Meanwhile, for working adults who spend a lot of time indoors or are looking to take proactive steps against ageing, why not try the Hydrating Solution? Formulated to deliver and seal in moisture, this range is recommended for adults under the age of 35 who are looking for more hydration.
Wait … there's more!
ARTISTRY SKIN NUTRITION is launching a new series of specialised skincare products that target specific signs of ageing for mature skin types aged 35 and above. Utilising the power of phytonutrients and creamier textures to protect your skin barrier, this range of products will feed your skin all the nutrients it needs to reverse more advanced signs of ageing and keep that youthful glow.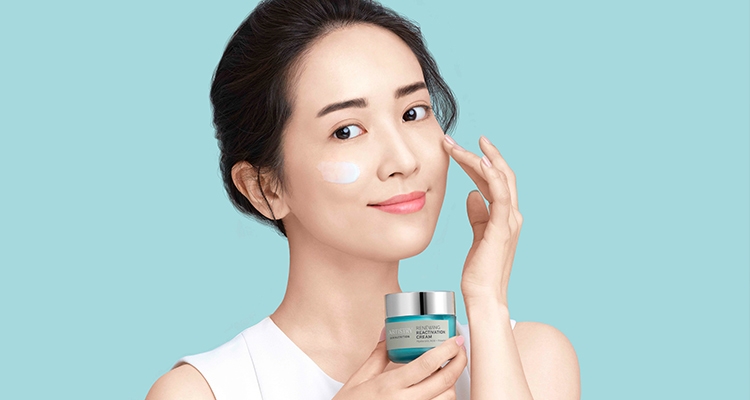 Look forward to this new range of products coming soon!
Nourish your skin with ARTISTRY SKIN NUTRITION. Shop the range at Amway.my