Tomatoes and pasta. What could go wrong with this? A classic marriage of juicy plump tomatoes and silken strings of pasta. But, wait. There's a twist to this recipe! Add shrimp and you have something a little more luxurious.
If seafood can't be added to the dish due to dietary restrictions, one can always just remove the shrimps and keep it vegetarian or add another meat or poultry of your choice.
As for your choice on the type of pasta, there are 6 pasta moulds that are provided with the Noxxa Noodle Maker, so pick a mould you desire and get creative.
Quick tip: Make sure you clean your shrimp thoroughly (i.e. you should empty the 'poop chute'). That's right, we mean you should devein the shrimp.
Sometimes when you buy raw shrimp, you will notice a thin, black string down its back. Although removing that string is called deveining, it is not a vein (in the circulatory sense). It is the shrimp's digestive tract, and its dark colour means it is filled with grit. So, use a sharp paring knife to make a slit along the back and lift out the vein with the tip of the knife.

Tomato Shrimp Pasta Recipe

Pasta
Yields: 500g

Ingredients
400g plain flour
1tbsp Nutrilite Soy Protein Drink powder
155ml mixture of 1 egg + water
3g salt
3g olive oil

Method
(use the Noxxa Noodle Maker)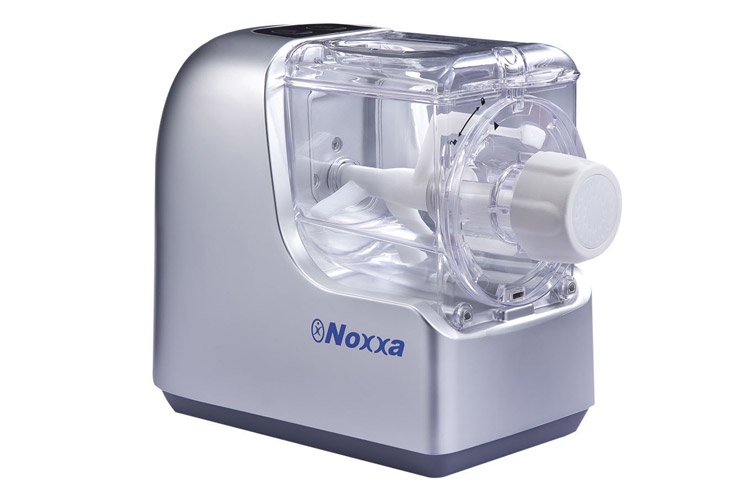 Select the desired noodle mould and assemble the noodle maker.
Put in flour and protein powder into the stir cup and close the cover.
Switch on the power and press the "Auto/Stop" button.
Mix oil and salt into the egg + water mixture and pour in slowly through both the holes on the cover.
Pasta will extrude automatically.
Put the pasta into boiling water and let it cook for 2-5 minutes depending on the thickness.
Remove the pasta, run through cold water and set aside.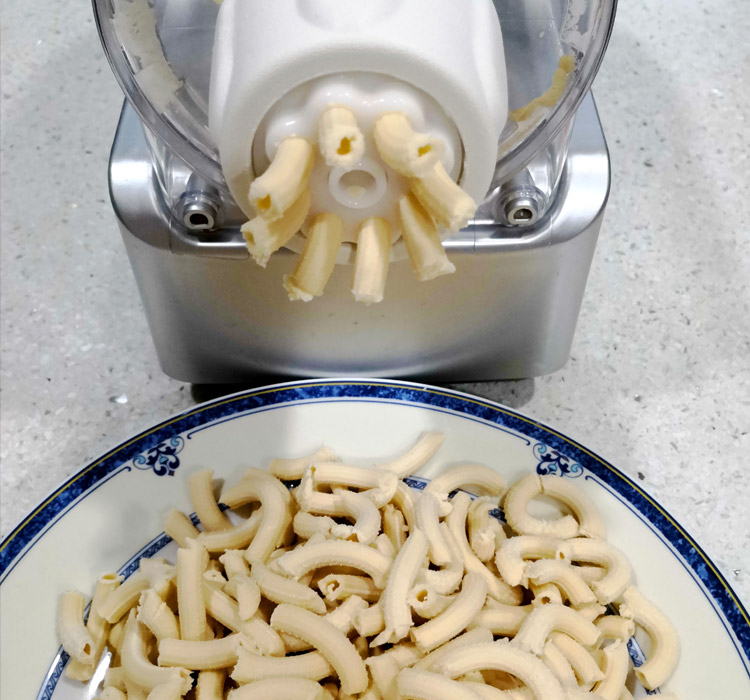 Creamy Tomato Shrimp Base
Ingredients
3 tbsp butter
3 tbsp garlic (minced)
3 tbsp onion (chopped)
20 shrimps (shells removed and deveined)
1 tomato (diced)
½ cup green onion (chopped)
2 tbsp chili powder
½ cup parsley
2 tsp salt
2 tsp pepper
1 cup milk
500g cooked pasta

Method
(use the Noxxa Electric Multifunction Pressure Cooker)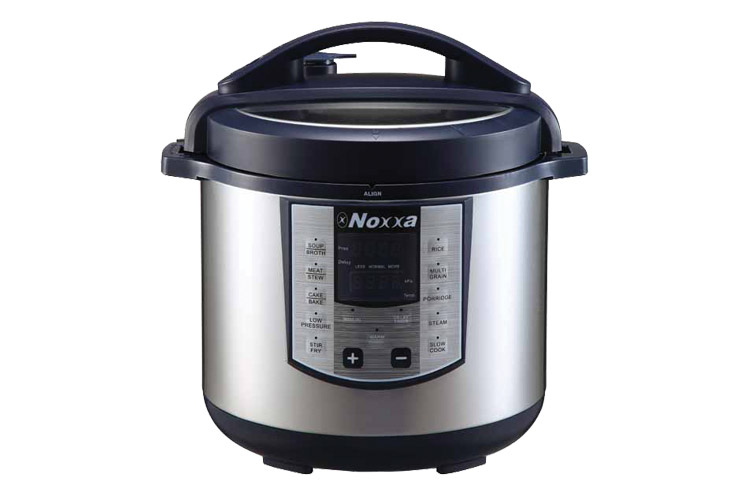 Melt butter using STIR FRY function at 160°C and sauté garlic and onion until fragrant.
Add in shrimps, tomato, green onion, chili powder, parsley and mix well. Add in salt and pepper to taste.
Add in milk and bring to boil.
Add in cooked pasta and mix well. Serve hot.

Interested in getting the Noxxa Noodle Maker and the Noxxa Electric Multifunction Pressure Cooker? Visit www.amway.my