Shellout Seafood Siesta
Whether it is spelt 'shellout' or 'shell out', both terms mean the same thing – a seafood platter that you should feast upon using your hands with friends and family.
Shellout basically refers to several crustacean creatures in a pot all boiling together for some amazing flavour combinations that will have your guests salivating. In this recipe which uses the Noxxa Electric Multifunction Pressure Cooker, you will need several seafood items as well as vegetables.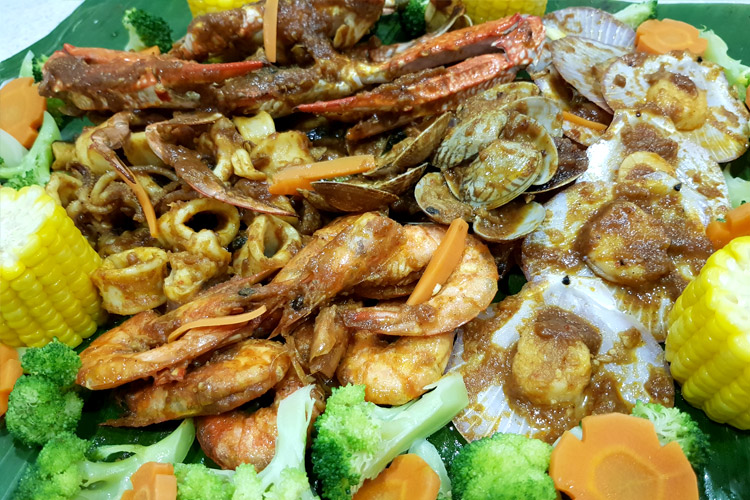 Once you've made this dish, it is best served on a large banana leaf or plate that allows multiple people to eat from the same leaf or plate. No utensils needed, so get down and dirty to get the juicy flesh out of the shellfishes.
Tip: For hygiene purposes, one can always opt to serve the dish to each person separately. Also, if seafood allergies and health conditions are a concern, the ingredients can be replaced with chicken and/or lamb instead.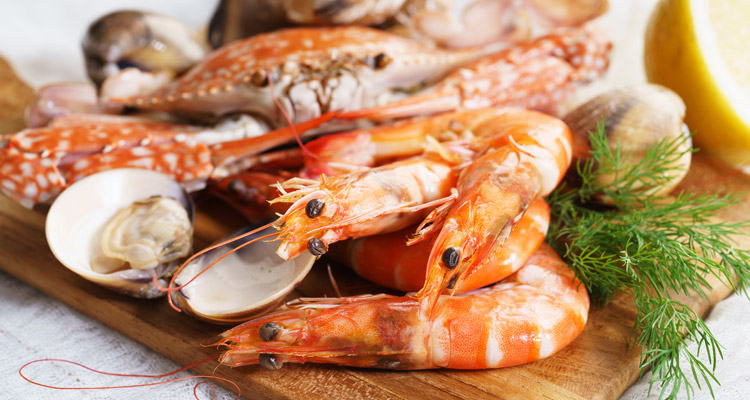 Main ingredients
2 Medium-sized crabs
20 Medium-sized prawns
5 Squids (ring-cut)
400g Clam
400g Half shell scallop
1 Broccoli (cut into florets)
2 Sweet corn (cut into 3 parts)
1 Carrot (cut round slices)
Sautéed ingredients
2 tbsp Butter
4 tbsp Oil
5 stalks Curry leaves
6-8 cloves Garlic (finely chopped)
6-8 Shallots (finely chopped)
3 stalks Lemongrass (bruised)
1-inch Ginger (finely chopped)
Ground ingredients
50g Dried shrimps (soaked)
15 Dried chilli (soaked)
15-20 Cloves garlic
20 Shallots
2 Onions
1-inch Ginger
1-inch Belacan (dried shrimp paste)
Seasoning
2 tbsp Fish curry powder
2 tbsp Oyster sauce
2 tbsp Fish sauce
1 tsp Black pepper
2 tsp Chicken stock powder
Sugar to taste
Salt to taste
Cooking instructions
Add 1 teaspoon of salt into the Noxxa Electric Multifunction Pressure Cooker's inner pot which already has half a pot of water. Boil the water using the STEAM function without lid and boil broccoli, corn and carrots. Remove and set aside.
Put all the seafood into the boiling water for 5 minutes, then remove and set aside.
Empty the inner pot and heat up the butter and oil using the STIR FRY function at 160°C.
Add the sautéed ingredients and stir fry until crisp.
Add the ground ingredients and stir fry until the oil breaks.
Then, add in seasoning, salt and sugar to taste and bring to a boil.
Add in all the seafood and mix carefully to avoid scratching the inner pot. Add in 1 cup of water.
Close the lid and turn the pressure regulator knob to PRESSURE. Select the LOW PRESSURE function for 3 minutes.
Serve with white rice or bread, broccoli, carrots and corn.
Take care of your Noxxa Electric Multifunction Pressure Cooker. Learn useful cleaning tips here: https://amwaynow.my/en/articles/when-do-you-service-your-noxxa-pressure-cooker