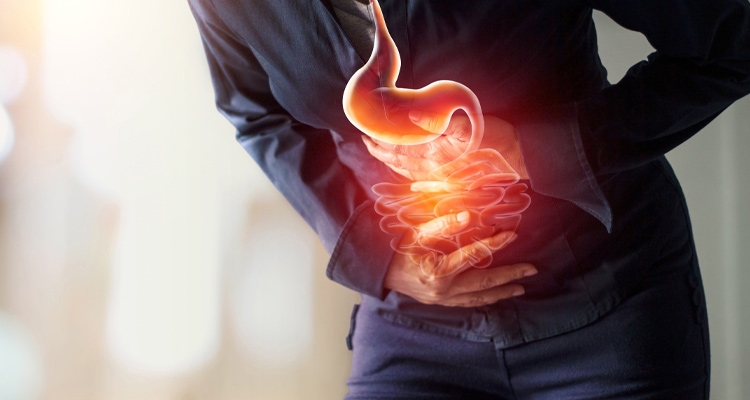 We've recently touched on the importance of gut health in weight loss and your overall health. Now, it's time to dive further into signs of an unhealthy gut and how you can reverse the negative effects with the help of probiotics and fibre, lifestyle changes, and good old-fashioned sleep
Signs Of An Unhealthy Gut
Do you have an unhealthy gut? Research has found that an unhealthy gut affects many parts of the body, with visible and persistent symptoms. Some signs of an unhealthy gut include:
Don't worry, having an unhealthy gut isn't the end of the world. There are many ways you can combat these effects.
Don't worry, having an unhealthy gut isn't the end of the world. There are many ways you can combat these effects.
Don't worry, having an unhealthy gut isn't the end of the world. There are many ways you can combat these effects.
Don't worry, having an unhealthy gut isn't the end of the world. There are many ways you can combat these effects.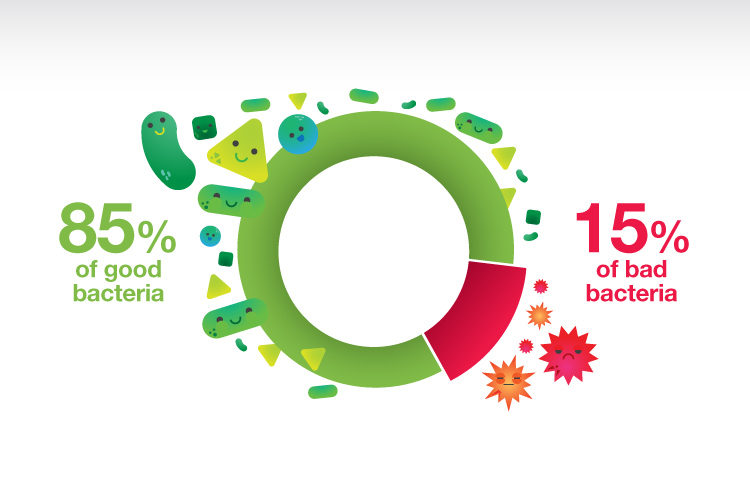 1. Try A Gut Reset!
A gut reset includes diet, lifestyle and supplementation changes that work together to reset and rebalance your gut microbiome. It not only improves the balance of good and bad bacteria in your gut microbiome, but also has other holistic benefits such as improved stress management, fewer cravings and more energy.
When you have a healthier gut, more energy and a positive mindset, you will find that your weight loss goals look more achievable too.
Ready for a gut reset? Learn more about it here.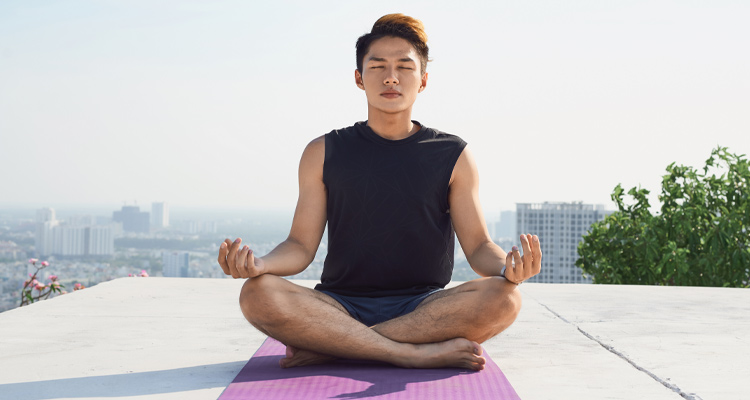 2. Healthy Mind, Healthy Gut
Taking time for yourself is essential for both your mental and physical health. Try out activities like meditation, yoga, or simply making time to decompress from everyday stressors. Taking care of your mental health brings further benefits to your gut, as the gut is responsible also responsible for hormore regulation. Reducing stress in your body will help your gut regulateendorphins, serotonin, and oxytocin hormones, which are also known as happy hormones.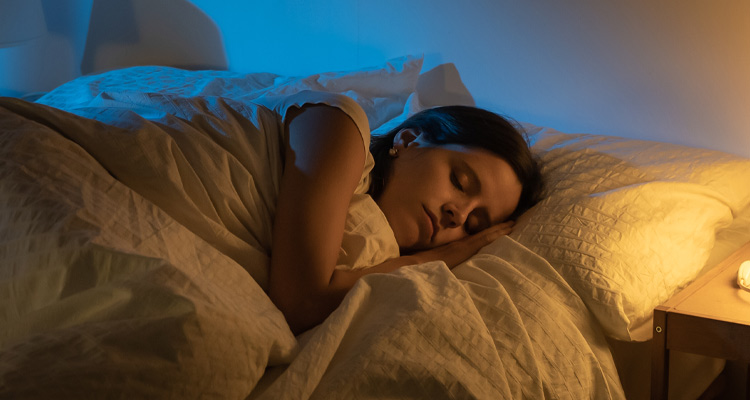 3. Regulate Your Sleep Schedule – Your Gut Needs Zzzzs Too!
Sleep isn't just great for resetting your brain, it's also great for resetting your gut. A lack of sleep increases the stress hormone cortisol in your body, which causes toxins to pass through the stomach into your bloodstream. This can cause stomach upsets like bloating, inflammation, and sensitivity.
Sleep deprivation can also increase hunger pangs and appetite. Hormonal imbalances in the body will cause certain cravings, and you'll find yourself seeking out energy-boosting foods that are high in sugar, carbs, and trans fats. This ultimately leads to a decline in overall gut health and overall wellbeing.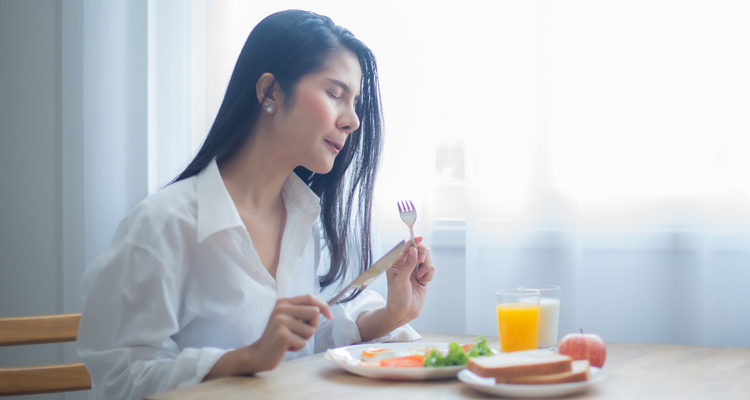 4. Chew Slowly For A Mindful Gut
Pace yourself! No matter how hungry you might feel, do not give in to the temptation of gobbling up your food! Eating too quickly can lead to stomach bloating and discomfort caused by swallowing too much air. No one wants to walk around after a meal with indigestion or belching out painful air pockets!
Eating slower improves digestion and nutrient absorption. Slower eating also gives you time to process your body's signals and understand it better. You'll feel full without feeling stuffed, which prevents overeating.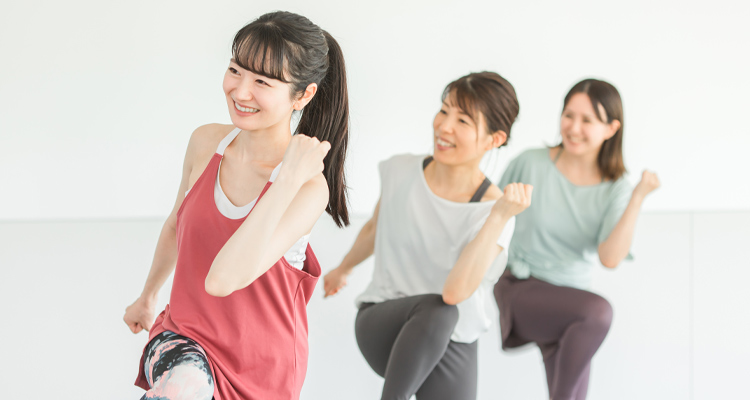 5. Exercise Your Body (and Gut) Too
Getting regular exercise is great for your gut and overall health. Exercise isn't just great for weight loss and maintenance, it also provides great benefits to your internal functions as well.
Studies have shown that even a quick 30-minute aerobic exercise or resistance training done 3 times a week can have a marked difference in your gut health. This 2019 study showed that people who do high-intensity or moderate continuous training were shown to have reduced levels of bacteria known to cause obesity and irritable bowel syndrome (IBS).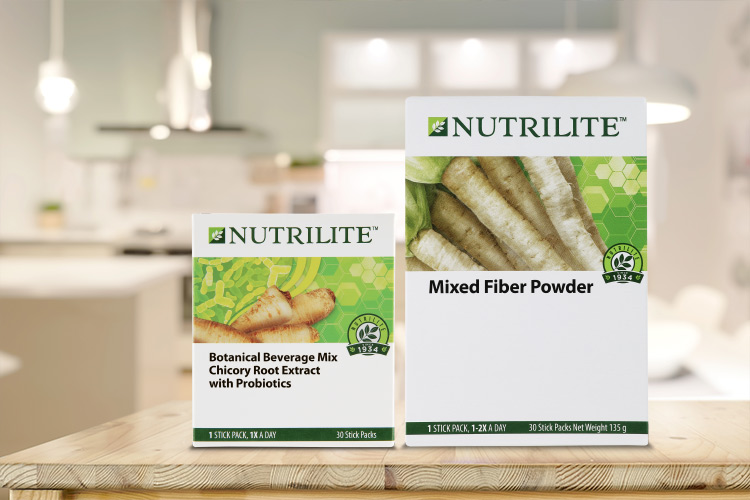 Restore Balance In Your Gut With Probiotics and Fibre Powder
Supplementing your gut with probiotics is also a great solution. Probiotics are made to restore and maintain the balance of bacteria in your gut. It improves the functions of your gut microbiome by helping reduce the occurrence of inflammation and regulating your bowel movements.
Some natural sources of probiotics can be found in fermented foods like kimchi, sauerkraut, yoghurt, kombucha, and the like. If the taste of fermented foods don't float your boat, you can opt for probiotic supplements such as Amway's probiotic, the Nutrilite Botanical Beverage Mix Chicory Root Extract With Probiotics. It contains an exclusive blend of five probiotic strains and comes in a convenient stick pack so that you can keep your gut healthy even when you're on the go!
Additionally, ensure your diet has plenty of fruits and vegetables because the fibre and other nutrients from vegetables feed the good microbes in the gut and help them grow and multiply. For busy bees who are always on-the-go, a fibre supplement like the Nutrilite Mixed Fiber Powder can help you keep up with your fibre intake. It contains a unique blend of soluble fibres that promote better bowel movements and a healthier gut!
In conclusion, an unhealthy gut can cause a range of symptoms from stomach aches and pains to weight gain and poor skin health. However, there are several ways to combat these effects and restore balance to your gut microbiome, such as a gut reset, taking care of your mental health, regulating your sleep schedule, eating slowly, exercising regularly, and supplementing with probiotics and fibre.
While these are some ways you can improve your gut health and in turn help your weight management journey, sometimes it helps to have a cohesive programme that can guide
Discover The New BodyKey Gut Reset Weight Management Programme For A Healthier, Happier You!
Get all the tools you need for a healthy gut with the new BodyKey Gut Reset Weight Management Programme. This programme breaks through your weight management barriers by helping you reset and rebalance your body's natural mechanism, build positive habits and live a healthier, happier life.
Here's what you can potentially gain from the programme:
More effective weight management

Improved digestion

Improved serotonin levels (happy hormones) for better mood and mental wellbeing

Manage metabolic concerns, such as blood glucose, blood cholesterol and blood pressure
Learn more about the BodyKey Gut Reset Weight Management Programme here.