Whether it's whipping up a quick lunch or as the perfect potluck dish for a dinner party, stir-fried noodles are always a favourite amongst Malaysians. There's something very comforting and yummy about grabbing a fork and digging into a hot plate of noodles that just make your taste buds sing!
However, fried noodles come with a dark side (and no, we don't mean the dark soy sauce kind). Fried noodles can be very unhealthy as the dish contains a lot of oil and very little nutrition. But don't worry, you don't have to give up your favourite noodles just yet! Here's a tweaked recipe to traditional fried noodles to make it healthier for the whole family.
First off, swap vegetable oil for sesame oil. Studies have shown that using sesame oil in cooking helps lower your cholesterol. So, not only is it flavourful, it's much healthier too.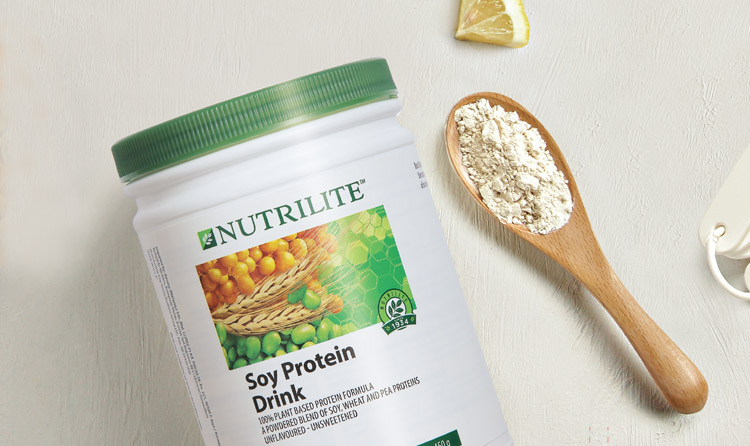 Next, is an unconventional addition but it really adds nutrition to the dish - use just two scoops of Nutrilite Soy Protein Drink powder. This protein powerhouse will help ensure that you meet your daily protein requirements without changing the taste at all.
Lastly, don't be afraid to add your own touch to the recipe too! If you enjoy egg in your noodles, go ahead and add a fried egg to the dish, or you could make it more spicy with sliced chillies, or even switch the protein up and use prawns or beef instead - it's completely up to your taste.
Ingredients
1-2 pcs chicken breast (sliced thin)
4 pcs egg noodle or air-dried noodle (made with no oil)
2 scoops of Nutrilite Soy Protein Drink
1 tbsp toasted white sesame seeds
1 piece of carrot (shredded)
2 stalks of spring onion (cut 1-inch length)
2 tbsp Vergold Chicken and Scallop Sauce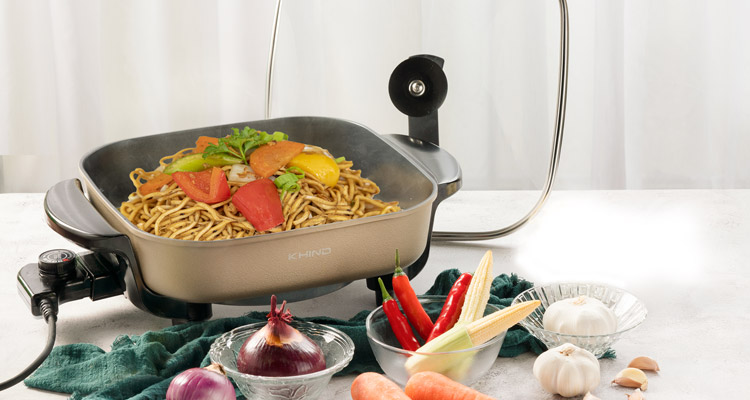 Method
Marinate chicken breasts with salt, sesame oil and corn flour.
Add water into the Khind Electric Skillet and adjust temperature to 5, put in egg OR air-dried noodles and cook till noodles are soft. Drain the water and keep noodles aside.
Put oil in the Khind Electric Skillet and adjust temperature to 3. Stir fry the chicken breast with the corn oil till cooked and remove from the skillet.
Now add garlic and ginger to your skillet and fry till brown and fragrant.
Add in the egg OR air-dried noodles, Vergold Chicken and Scallop Sauce, carrot, spring onions and Nutrilite Soy Protein Drink powder. Stir fry till ingredients are mixed well.
Add the chicken and toss with the noodles in the skillet.
Lastly, sprinkle the white sesame seed over the noodles and your yummy stir-fried sesame noodles are ready to be served.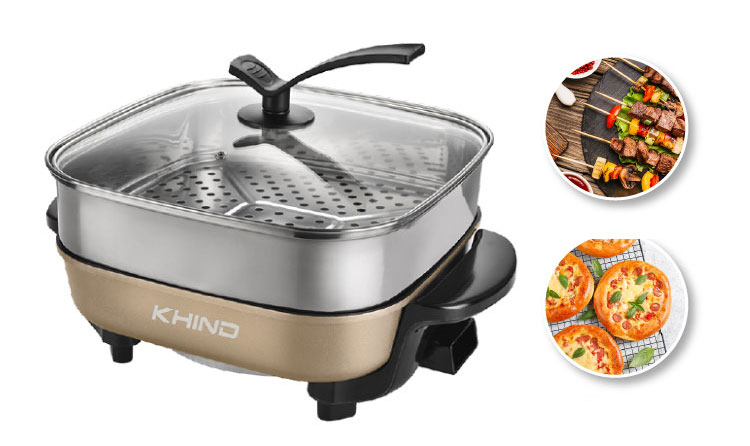 Looking for the perfect kitchen companion for all your cooking needs? Get your hands on the Khind Electric Skillet. This skillet isn't only good for boiling liquids and hot pot dishes, it can also roast, grill, steam and stir-fry to perfection.
Interested in other Nutrilite supplements? Visit www.amway.my today