As 2021 comes to an end, it's important to look back on the lessons we've learned about health and immunity throughout the year. We've been battling COVID-19 since late 2019 and Malaysia has already carried out an extensive vaccination campaign, while currently rolling out booster shots. But even with the rise in vaccination and recoveries, the virus remains deadly and infections are still occurring.
But to grow and thrive, we need to open up businesses and schools, and allow people to resume their daily lives in this 'new normal'. To do this efficiently, we need to stay safe and vigilant at all times because our fight against COVID-19 hasn't ended. As we continue with our best efforts to keep it at bay, let's take a look at all of the ways we can #ProtectKawKaw Together.
CURIOUS KIDDOS
Now that most of them are back in kindergartens and schools, we know that curious tots tend to get their hands dirty exploring the world around them. Keeping your little ones protected with the right amount of nutrition and safeguarding their immunity has never been more important. With children, we learned that these are some of the signs of an immunity deficit to look out for: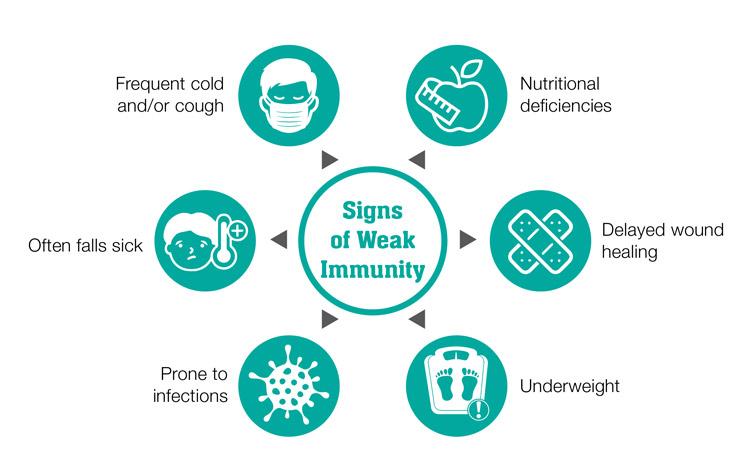 If your child is experiencing any of these signs, it could mean that they are struggling with a weakened immunity. Here are some vitamin and nutritional supplements to focus on to boost their immunity.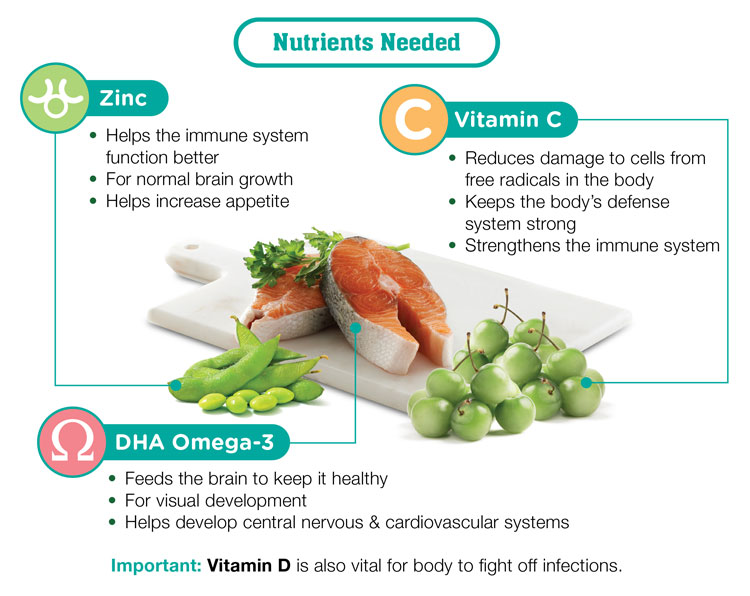 ON-THE-GO ADULTS
The hustle and bustle of a workday can leave very little time for much else. Many young working adults these days tend to opt for quick and instant meals to get them through their day. Unfortunately, instant food does not provide the right amount of nutrition that the body needs to stay healthy.
Signs of a weakened immune system in busy working adults can include: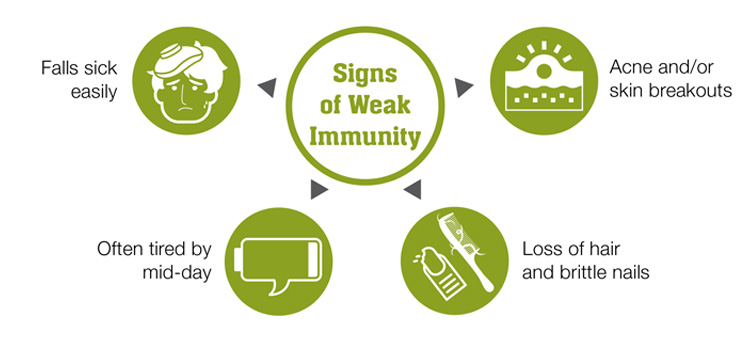 We recently touched on the importance of protein for your health and beauty, so it should be no surprise that it makes an appearance here as well. These are some of the key nutrients you need to combat symptoms of a weak immune system.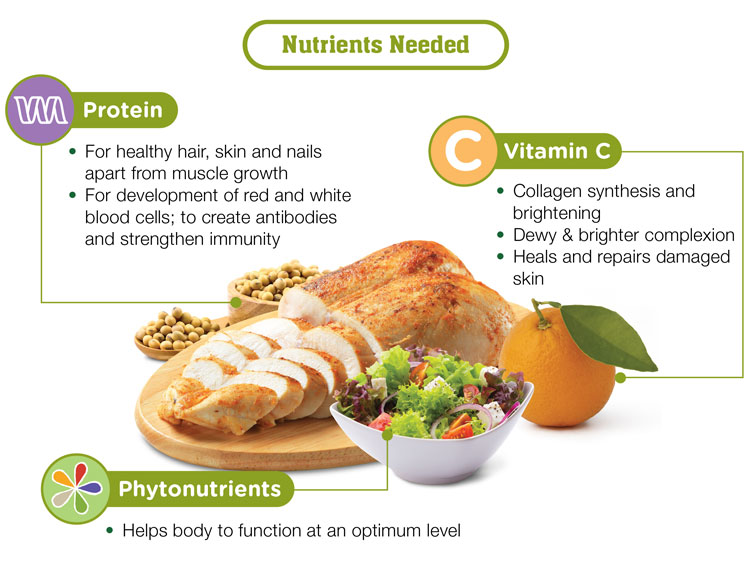 THE GOLDEN YEARS
Ageing bodies slow down with the passage of time. It's not just our movement that slows, but our immune system as well. Senior citizens are at a higher risk of succumbing to fatal illnesses and diseases that might not impact someone who is younger and healthier. As such, taking the necessary measures to keep our elderly loved ones as healthy as can be is a priority.
With the elderly, signs of a compromised health show up differently than in younger adults.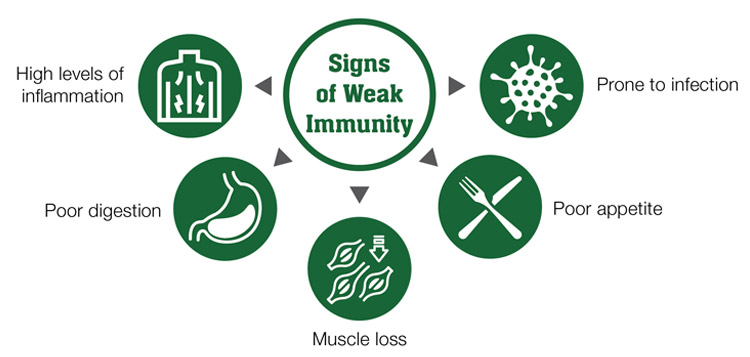 The nutrients that are needed by the elderly include: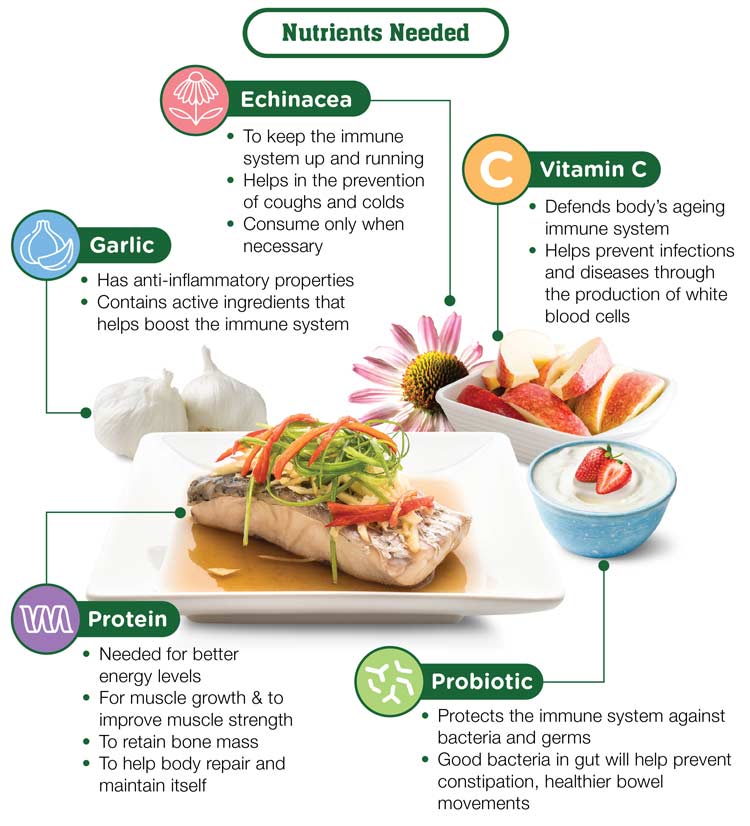 The fight never ends
The war against COVID-19 is far from over, though we have made great headway in the past year and a half. Possessing a strong immune system and maintaining one's immunity is also something we must be aware of, always. As we push on into 2022, let us all celebrate the New Year with greater health and brighter days to look forward to!
For more info