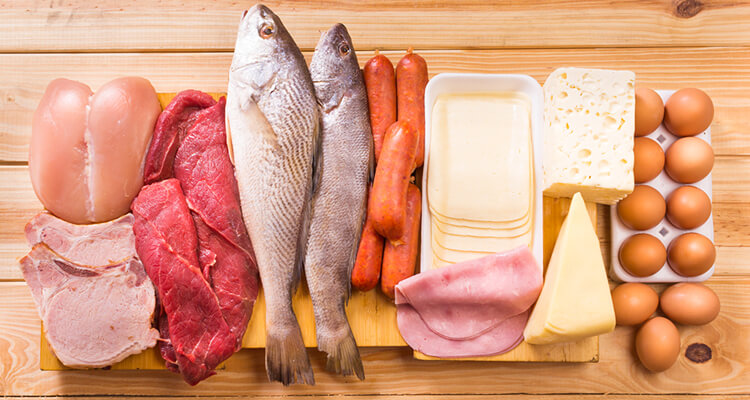 Tofu, chicken, beef, fish, lentils – what do these foods have in common? They're all delicious sources of protein!
Protein is an essential nutrient required by the body to stay healthy and strong. It's possible to fulfil your protein requirements through your diet but it takes careful planning and preparation because not all sources of dietary protein are created equal.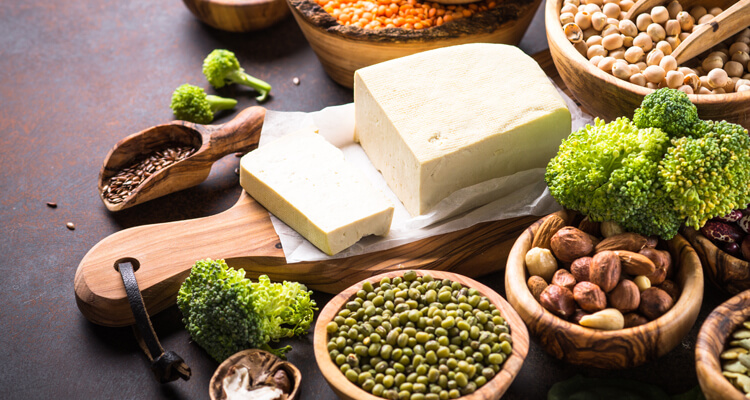 Tofu and lentils are good sources of protein but they need to be eaten in large quantities. On the other hand, chicken, beef, and other meats have higher protein concentration but eating too much of them daily might not be beneficial to your health – no thanks to cholesterol.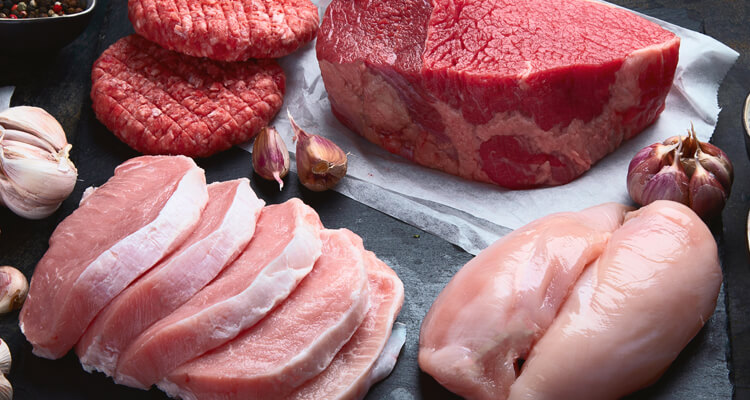 So, how can you make sure that you are meeting your protein needs every day, no matter what you have for breakfast, lunch, or dinner?
Well, this is where protein powders can come in handy.
Aren't Protein Powders For Athletes and Body Builders?
No, not at all. Protein powders are great for people from all walks of life, from kids, young adults to folks enjoying their golden years.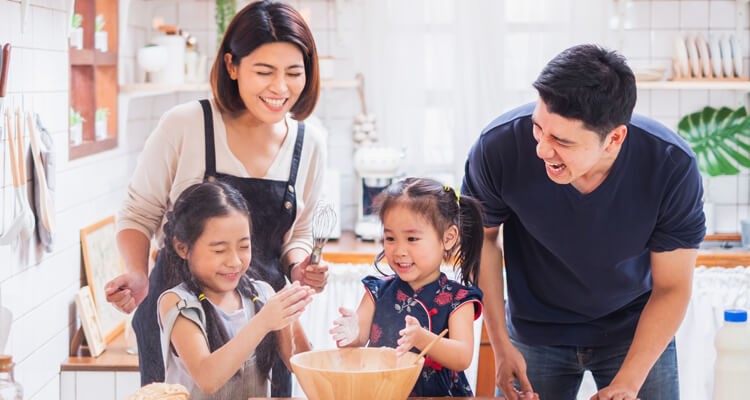 Protein is an essential nutrient for the body, no matter your age. Just like a strong foundation supports a house, proteins are the building blocks of the body. It is needed to create new replacement tissue and to help hair, nails, muscles, tissues, and bones to grow strong and healthy. Without sufficient protein, the body starts to weaken, just like a house without a solid foundation can crumble.
What's more, some essential proteins are not produced by the body, so they must come from diet, or be supplemented daily with alternative sources such as protein powders.
Protein powders help you fill the protein gaps in your daily requirements by providing complete proteins in an easy-to-consume beverage or if you're feeling creative, can be added to baked goods and cooked meals.
Not Sure Which Protein Powder Is Best For You? Follow This Quick & Easy Guide!
Amount of protein per serving: 8g of protein (10g in Chocolate flavour)
When to take: Anytime of the day
Power up for your day with a glass of Nutrilite Soy Protein Drink and reap the benefits of its unique tri-blend protein sourced from wheat, soy, and pea. With its vegetarian-friendly, lactose-free, low in fat, and cholesterol-free formula and 8g of protein (10g in Chocolate flavour) per serving, the Nutrilite Soy Protein Drink packs a punch!
Each serving gives you all nine essential amino acids required by the body and the formula has a Protein Digestibility Corrected Amino Acid Score of one (PDCAAS =1) – this means that the proteins and amino acids are of the highest quality, and they are easily digested by the body. Plus, it comes in 4 great flavours: Original, Chocolate, Green Tea, and Mixed Berries!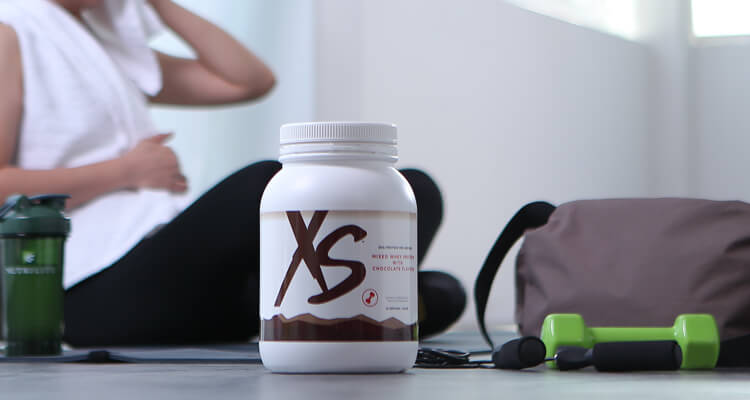 Amount of protein per serving: 30g of protein
When to take: After your workout
When you're exercising and working out, you need an extra push of protein post-workout to help your muscles recover quickly – which is when the XS Mixed Whey Protein Shake comes into play.
With a whopping 30g of protein per serving, XS Mixed Whey Protein is specifically formulated with branched amino acids to support active lifestyles as it helps improve muscle protein synthesis and promote the growth of lean muscle mass.
While the formula isn't lactose-free (it contains whey protein), it does include other powerhouse ingredients such as chia seed powder and spirulina powder that deliver antioxidant and Omega-3 benefits.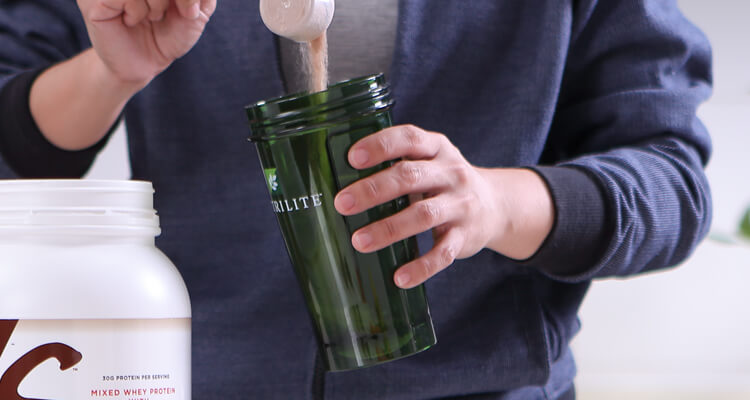 Amount of protein per serving: 17g when mixed with water
When to take: Replace 1 – 2 meals per day with this shake
Yummier, creamier, more nutritious, and lower in calories - it's the new Advanced BodyKey Meal Replacement+ Shake! With a nutrient-rich formula, this Halal, gluten-free, and vegetarian-friendly shake is made with non-GMO soy protein and white chia seed so that you can say goodbye to hunger pangs without worrying about calories.
While the Advanced BodyKey Meal Replacement+ Shake isn't recommended as a protein supplement, it does provide balanced nutrition with over 20 vitamins and minerals including 17g of protein!
Do keep in mind that the key purpose of the Advanced BodyKey Meal Replacement+ Shake is to help with weight management, not fulfil protein needs. So, replace 1 – 2 meals per day with the Meal Replacement Shake to keep your calorie count in check without losing out on the nutrients you need to power through your day.
Available in Berry, Chocolate, and Café Latte flavours, the Advanced BodyKey Meal Replacement+ Shake has zero trans fats and is also free from artificial flavours, colours, sweeteners or preservatives.
Can I take all three together?
Absolutely! All three products are best suited for different scenarios, so you can optimise your protein intake by combining the three.
Start your day right with the Nutrilite Soy Protein Drink, grab a Advanced BodyKey Meal Replacement+ Shake for lunch or dinner, and then power down after your workout with a XS Whey Protein Shake.
Just keep in mind not to go over the daily protein requirement (which is 45g – 55g for most sedentary adults) because like most things in life, balance is key!
Not sure how much protein you need in a day? Check out the Protein Calculator at https://www.nutrilite.com.my/en/article/protein-calculator
So, what are you waiting for? Feel healthier and stronger with Nutrilite!