Get on board the multi-masking bandwagon with the ARTISTRY SIGNATURE SELECT Masks!
ARTISTRY is taking personalisation to a whole new level with multi-masking. Simply put, multi-masking means using multiple masks on different zones on your face at the same time.
For instance, you need a specific mask for the oily parts of your face like the T-zone versus a moisture rich mask for drier areas like your cheeks. So it only makes sense to use the right masks for each zone.
The one-size-fits-all approach is so yesterday. Why settle for just one mask for your entire face when you can reap the skincare benefits of as many as 5 masks at the same time?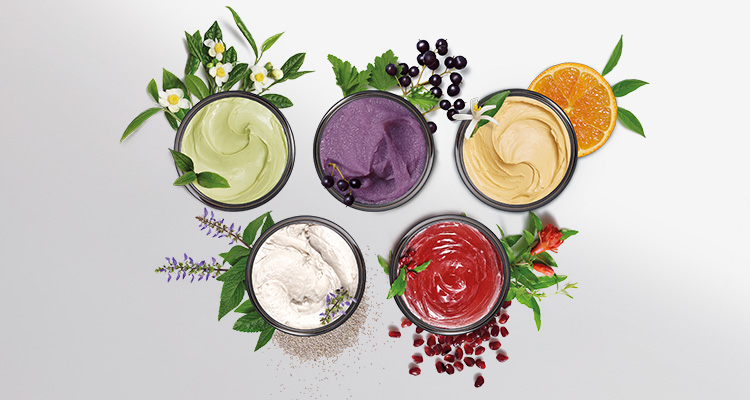 Just choose from our comprehensive range of SIGNATURE SELECT Masks – Purifying, Brightening, Hydrating, Firming and Polishing. Infused with Nutrilite-sourced ingredients, each mask is truly a luxurious treat with its own unique colour, texture and fragrance.
Show Off Your Multi-Mask
Multi-masking isn't just easy, it also offers you the freedom to mix and match – in other words, create your very own combination for your individual skin needs. There's no better time to relax and pamper your skin.
Simply apply a suitable mask on the right facial area, cleanse it off after 7 minutes and you're done! And let's admit it, multi-masking is both fun and makes for an awesome selfie!
So what are you waiting for? Unleash your creative side and give multi-masking a try. Here are 2 multi-masks 'recipes' to help you get started.
Once you've gotten the hang of it, be adventurous and create your own multi-mask. Remember to share your recipes with your friends #ARTofMultiMasking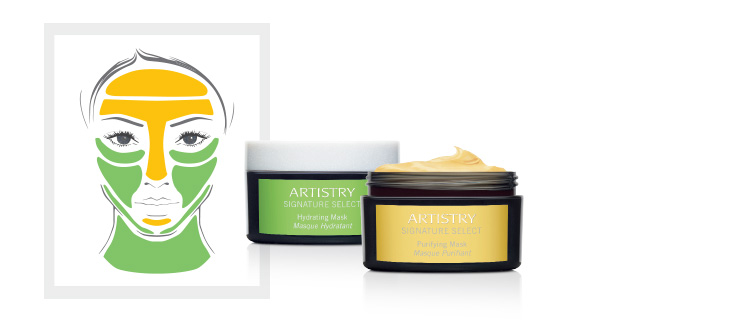 Just the Right Balance
ARTISTRY SIGNATURE SELECT Hydrating Mask + ARTISTRY SIGNATURE SELECT Purifying Mask
Young skin usually suffers from excessive oil production, especially in the T-Zone area, as well as dry skin from exposure to harsh weather. This combination helps keep your T-Zone oil-free by absorbing excess sebum, drawing out skin impurities and finally leave skin rehydrated and refreshed with long-lasting moisture.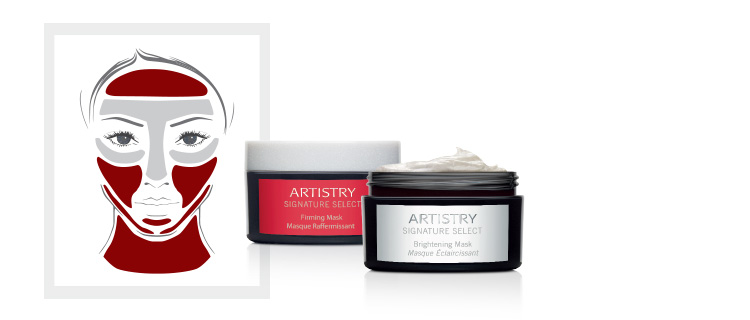 Renew & Revitalise

ARTISTRY SIGNATURE SELECT Firming Mask + ARTISTRY SIGNATURE SELECT Brightening Mask
As we age, our skin suffers from wrinkles, sagging and skin progressively looks duller. This combination helps to firm up the skin by encasing skin with optimal amounts of oxygen and nutrients via microcirculation, as well as exfoliate and revitalise skin to achieve picture-perfect radiance.