Put a hand up if ironing is one of your least liked activities. Guess what? You're not alone. Ironing is one of the most hated chores in the world and we all wish that with one rub of a magic lamp, all our crumpled, chaotic laundry could be transformed into neat piles of perfectly ironed clothes.
But even if ironing is not one of your favourite activities, there are ways to make the dreaded chore easier. Here are some ironing hacks to help you iron out imperfections in your clothes, if not in life.
Hang up your clothes ASAP

As soon as the laundry cycle is done, remove the clothes and hang them. Since the clothes are still wet, the wrinkles have not had a chance to form yet - and gravity also works to straighten out the clothes.



Shake out clothes before drying

This helps to untangle clothes before stubborn wrinkles start to form.



Smooth out wrinkles in the dryer

Dampen your clothes lightly with water before throwing them in the dryer. The heat from the dryer turns the water to steam and voila! Wrinkles ease out. Remember to check if those clothes are suitable for the dryer though.



Use a steam generator

If your delicate clothes are not suitable for the dryer, steam them gently using the Philips PerfectCare Performer Steam Generator Iron to ease out wrinkles and creases.



Iron in order

Before you start ironing, separate your clothes into different groups - the delicates that need to be ironed at low temperatures, the ones that need a medium temperature and those that need steam at full blast such as denim and jeans.



Keep the sole plate of the iron clean

A dirty iron plate can discolour clothes and cause fabrics to snag, so be sure to keep it clean.



Do not use a regular hot iron directly on beads and buttons

There is a danger they will melt due to the high heat. Ironing beaded and embroidered fabrics is an intricate task involving some experience and knowhow.



Make ironing a breeze with a Philips PerfectCare Performer Steam Generator Iron

From crisp collars to sharp pleats, the best tool for sharp concentrated ironing at these areas is a steam generator iron. Investing in a steam iron with high steam output means better crease removal, so you can easily eradicate your creases in record time.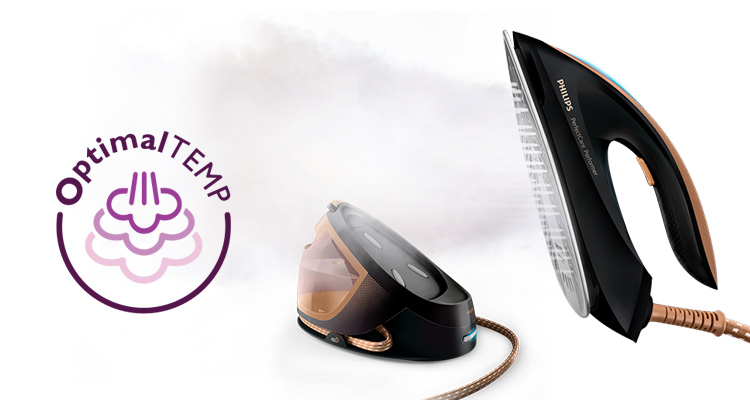 Iron like a pro with the Philips PerfectCare Performer Steam Generator Iron
With its intuitive Optimal TEMP Technology, take the guesswork out of ironing as delicate silks, beaded and embroidered fabrics can be safely ironed without needing to adjust the temperature. This powerful iron gives you a superior performance and without fear of damaging your clothing for effortless ironing every time.
Get your Philips PerfectCare Performer Steam Generator Iron today.