If you're looking for ideas on what to serve family and friends for the Chinese New Year, how about a classic roasted chicken dish with soy and five-spice powder?
Roasted chicken is almost always a crowd favourite and this is the perfect time to show off your culinary skills by leaving it all in the trusty 'hands' of the Philips Airfryer. Psst, don't worry. We won't say anything to your guests.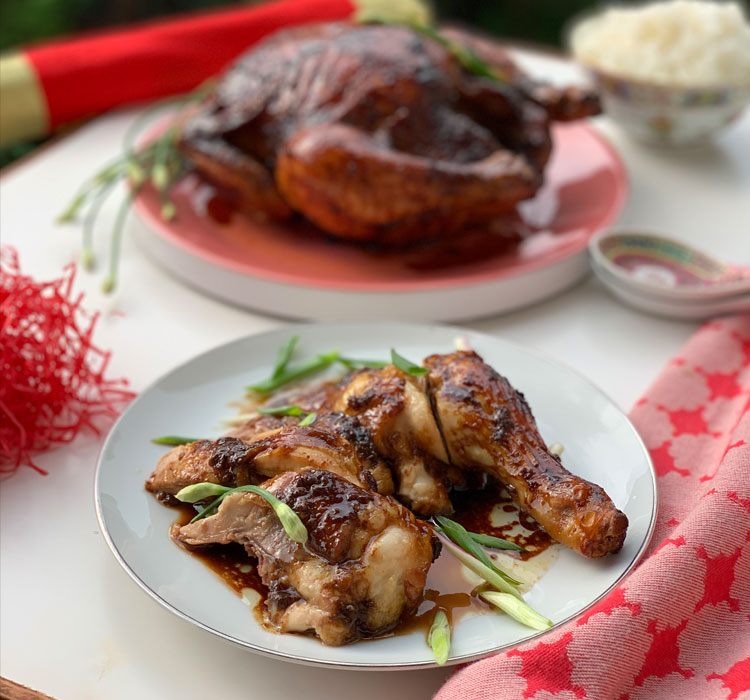 So, don't go spending your money on a rotisserie chicken, instead do it yourself at home! Roasting a whole chicken in the Airfryer will result in amazing crispy chicken skin, juicy meat and a nice dinner packed with flavours.
Quick Tip: Don't know what five-spice powder is? A common ingredient in Chinese cuisine, the powder is comprised of cinnamon, fennel seeds, star anise, Sichuan peppercorn and cloves. If you can't find a packet in local stores near you, you can substitute the five-spice powder by adding a combination of cayenne pepper, cinnamon and ground cloves.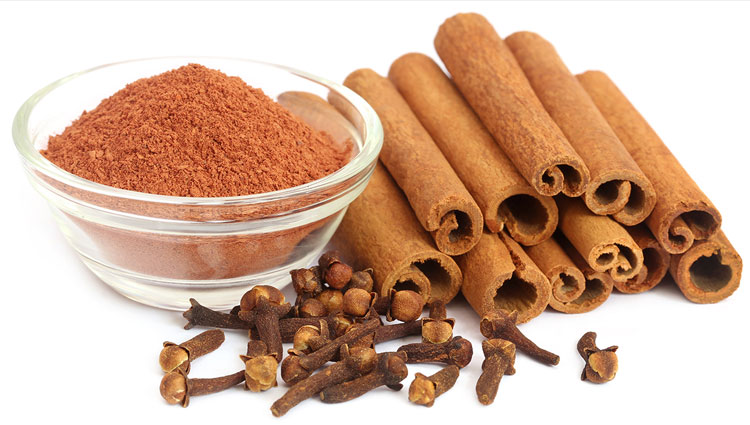 Ingredients
1 whole chicken (about 1.2kg)
3 cloves of garlic, pounded
1 tbsp pounded ginger
1/4 cup soy sauce
2 tbsp honey
1/2 tsp five-spice powder
1 tsp of salt
1 tsp white pepper
2 tsp sesame oil
Method
Mix the garlic, ginger, soy sauce, honey, five-spice powder, salt, white pepper and sesame oil in a large bowl. Whisk well.
Rub some of the marinade to coat the chicken over and under the skin and in the cavity. Leave to marinade for at least 3 hours.
Place the chicken in an 8-inch heatproof dish. Put it in the Philips Airfryer and bake at 160ºC for 40 mins.
Baste the chicken with the excess marinade several times while baking to prevent the chicken from drying out. No dry meat happening here!
Remove the chicken from the Philips Airfryer.
Cut into small pieces. Sprinkle with sliced scallions when serving.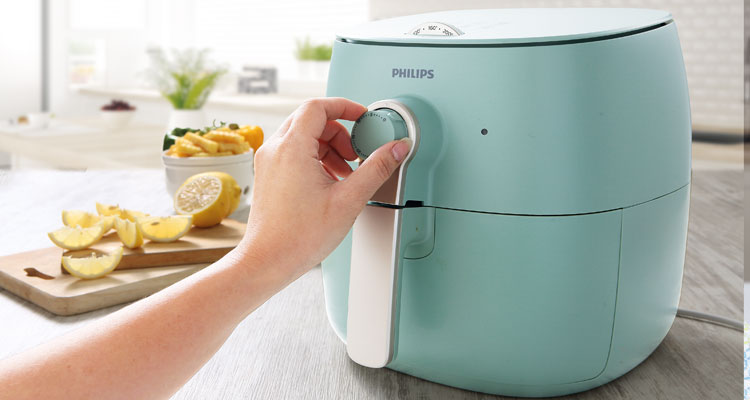 Get your hands on the Philips Airfryer!