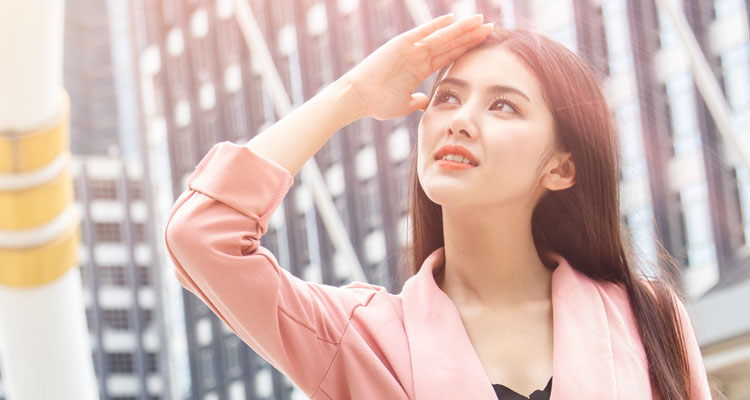 The skin is the largest organ in the body. That's right! The skin is an organ and, like all other organs in your body, requires proper care and protection both inside and out. Skin damage can be caused by many things, including:
The natural progression of ageing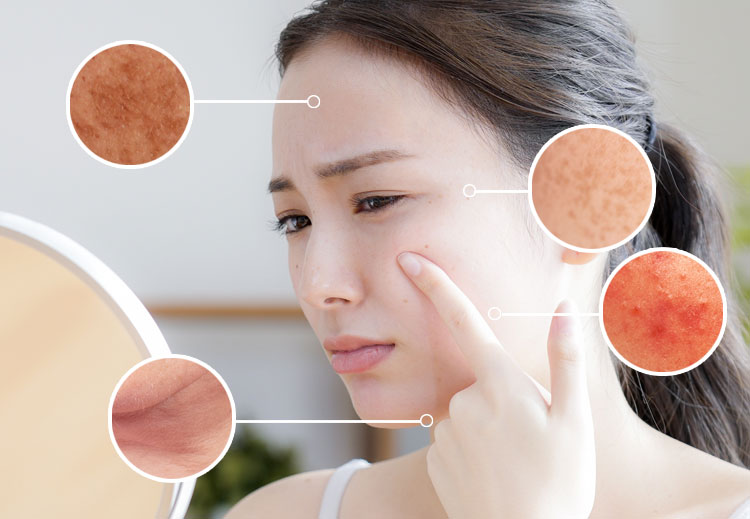 Skincare is not just skin-deep. Signs of skin damage can appear in a number of ways:
Fine lines (crow's feet and laugh lines)
Aside from following a thorough skincare routine with cleansers, toners, moisturisers, sunblock, and serums, there are other ways to care for your skin. One of the primary reasons your skin loses its battle against external factors and damage is due to free radicals. Free radicals are rogue, unstable atoms that cause oxidative stress on your skin cells.
The best way to combat the negative effects of oxidative stress is to build your body's immunity with antioxidants. A steady intake of antioxidant-rich foods is best, so eat up, ladies! Nourish your body with antioxidant-rich foods and healthy fats, including but not limited to: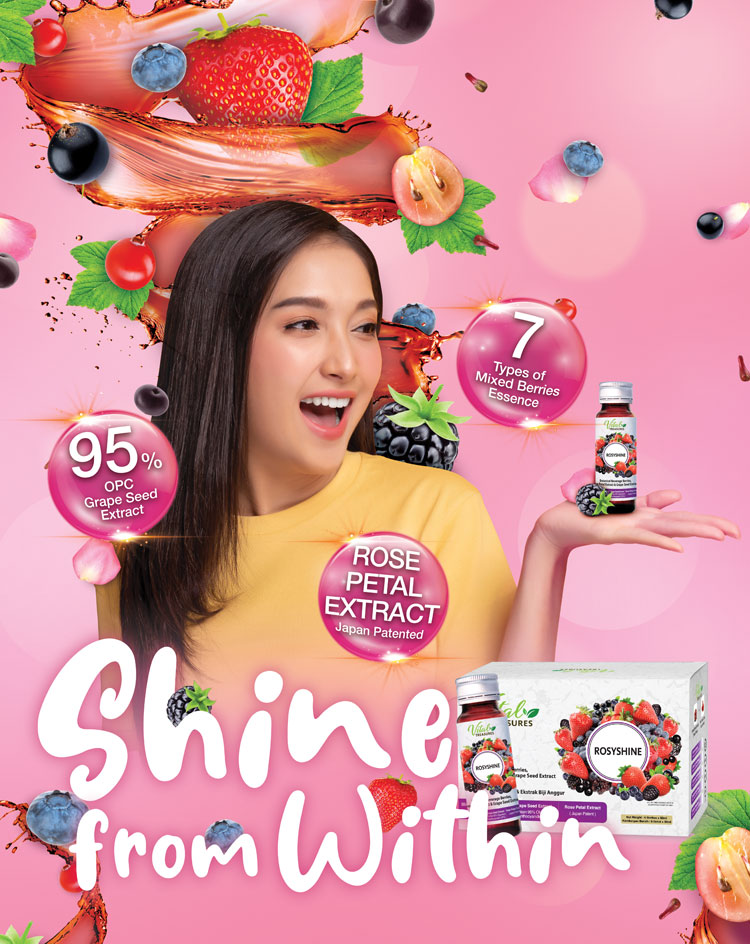 Introducing the Vital Treasures ROSYSHINE Botanical Beverage Berries, Rose Petal Extract & Grape Seed Extract
A ready-to-drink botanical beverage from Vital Treasures, this new supplement is made with all-plant ingredients that are just what your skin needs to regain its glow.
Rich in vitamins and minerals from 7 types of mixed berries essence, it is high in antioxidants to fight oxidation and free radicals for anti-ageing benefits. Vitamins A, C and E enhance collagen production. At the same time, Japan-patented Rose Petal Extract improves skin elasticity and reduces pigmentation, while Grape Seed Extract contains 95% oligomeric proanthocyanidin for lighter skin.
Say hello to brighter glowing skin with a healthy rosy shine!
Find out more about the Vital Treasures ROSYSHINE Botanical Beverage Berries, Rose Petal Extract & Grape Seed Extract at Amway.my