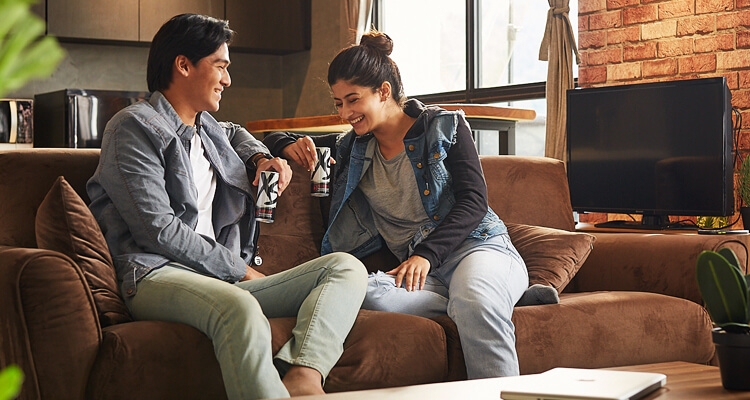 A Hot New Flavour
A hot new neighbour has moved to town! And not just a good-looking one, either…
Introducing: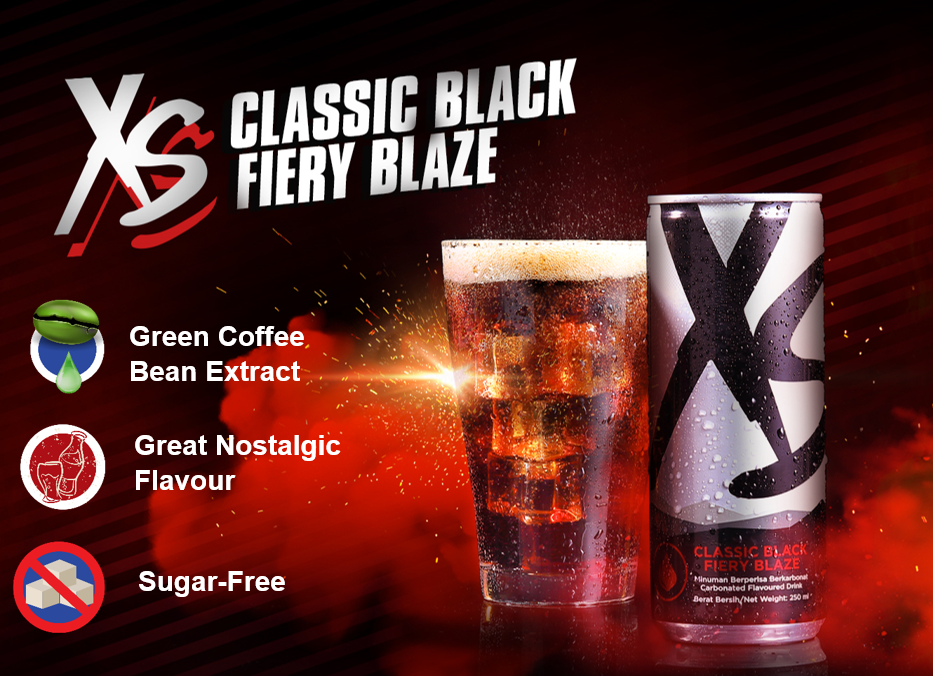 Growing up, most kids had a sweet tooth for one particular fizzy soft drink that often came in either a red or blue can. You were either Team Red or Team Blue, and you wouldn't settle for anything else.
Take it to the next level with Team Black.
Are you someone with a sweet tooth? Gotta have your little caffeine kick in a can when you're munching at lunch? Or maybe to help keep you awake as you crunch through the daily grind?
XS Classic Black Fiery Blaze gives you all of that — without the empty calories (and cavities) from sugar. That's right; the latest addition to XS' Fiery Blaze series doesn't just boast a great nostalgic cola flavour, but is sugar-free and low calorie.
Like its sibling of the series, Pink Grapefruit Fiery Blaze, the Classic Black offers you great added benefits when drinking an energy drink. Loaded with important B vitamins that your body needs, it also boasts the added ingredient of green coffee bean extract.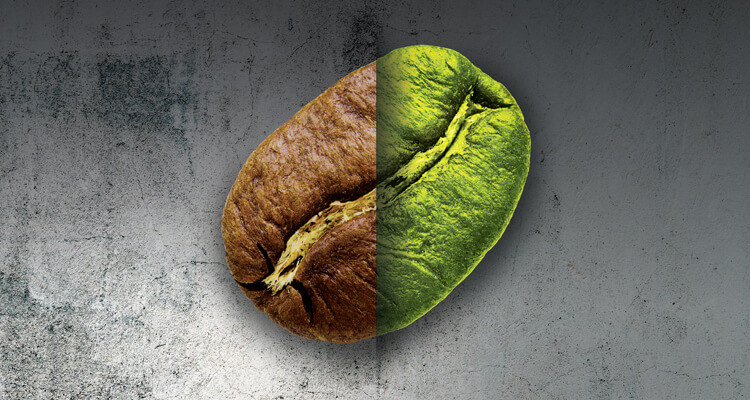 Going Green with Coffee Beans
Some of you might be wondering — does that mean this is a coffee-flavoured energy drink? Not at all! XS Classic Black Fiery Blaze features the great nostalgic taste of cola while providing you with the benefits of green coffee bean extract.
Not sure how green coffee bean extract benefits you? Have a quick read over here! Or find out more about the XS Classic Black Fiery Blaze and the rest of the Fiery Blaze line here.
The gist of it is simple:
Green coffee bean extract contains chlorogenic acid, known to be a supplement that helps burn glucose and stored body fat. This means that it can be a great addition to your workout routine to help with your weight loss goals.
It is also known to be rich in antioxidants, which helps reduce damage caused to the body's cells by oxidation. Antioxidants are great for reducing tissue trauma or inflammation from excessive exercise, which allows your body to recover faster and better from your workout.
So what are you waiting for? Taste the Classic, Experience the Blaze!
CONTEST: Show us your favourite ways to add some XScitement to your day! Share a post about your favourite recipes featuring XS Energy Drinks on Facebook (Amway Malaysia) and Instagram (@xs_msb) and tag us! You might get featured on AmwayNow in February 2021!