Yay! Schools out! For children, school holidays bring a joy of their own as it is a welcome break where little ones enjoy a period of relaxed dinner times, happy sleep-ins, and lazy days in pajamas.
However, as most parents know, gradually the novelty of no-routine days wear off and the lack of social interaction with friends their age will cause boredom to set in.
But with the rising number of Covid-19 cases, it's ill-advised to take your children out to theme parks, playgrounds, or even for a casual trip to the mall. So, how do you keep them occupied, happy, and, more importantly, out of your hair?
Well, here's a list of 5 fun activities you can do as a family to keep your kids happily engaged and active while having a fun-tastic time together.

1. Baking and cupcake decorating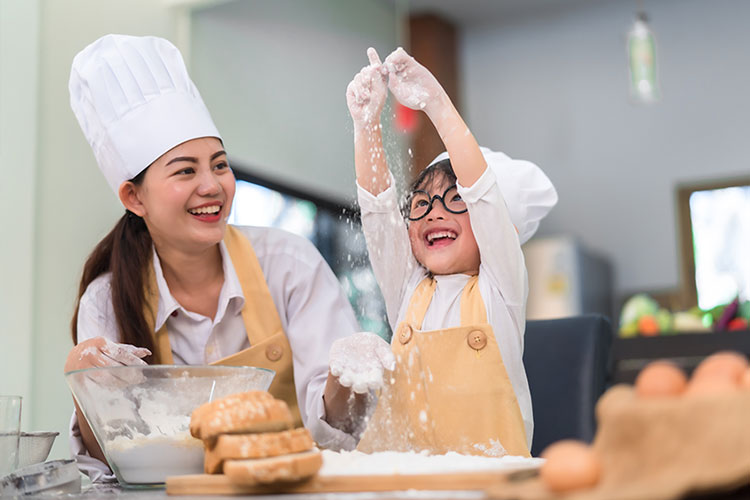 Keep your little sweethearts busy with these sweet treats and enjoy the silence the eventual sugar crash brings.

2. Planting a vegetable or herb plot in your garden or balcony.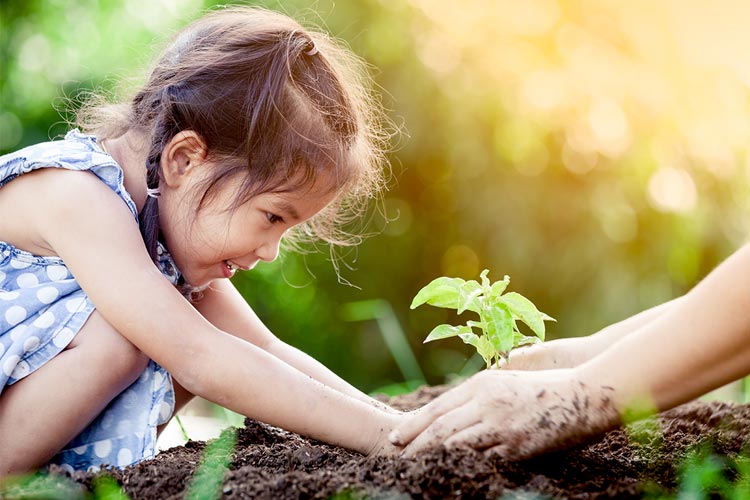 Gardening not only teaches responsibility but also is also a great way to catch some Vitamin D since outings to parks is discouraged.

3. Organise an indoor obstacle course
Grab your pillows, cushions, chairs, and blankets to make the course interesting and get your little ones to burn off their active energy.

4. Car wash at home
Make this weekly chore a fun family event and your kids won't even miss the swimming pool.

5. Family talent show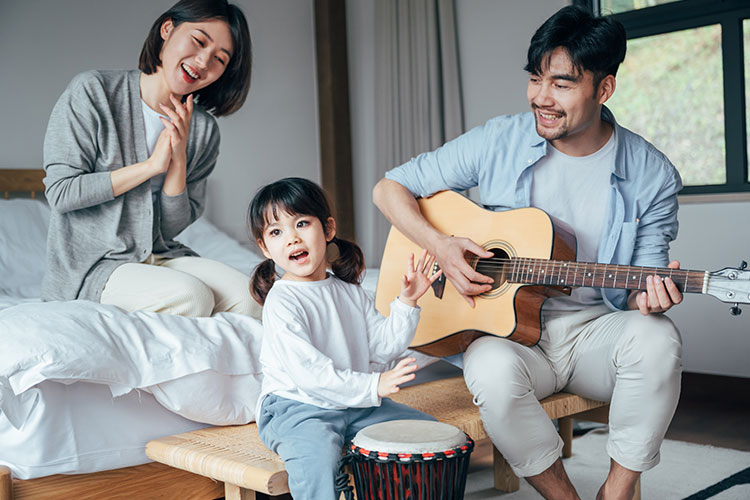 Bring forth the performers in your family with a home talent show! Sing, dance, or play a magic trick to bring happy laughs.
But all these fun and games are only possible if your child is mentally and physically strong. Therefore, it's important to give them a good nutrition boost by supplementing their meals with carefully chosen supplements which will improve overall health and stamina.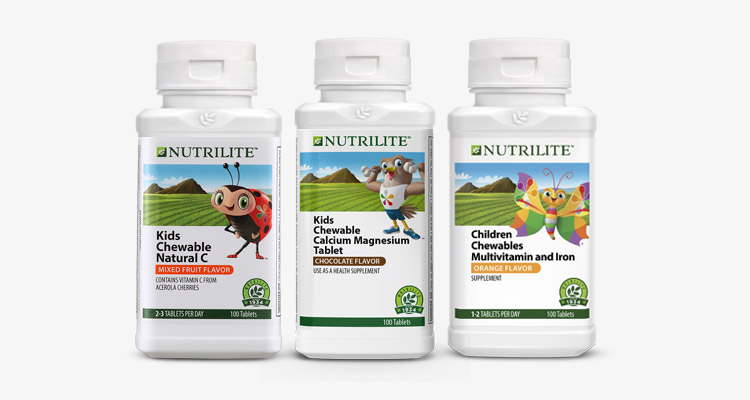 Keep Colds at Bay with Nutrilite Chewable Natural C
An indispensable supplement, especially during these troubling times, the Nutrilite Chewable Natural C should be given to your children on a regular basis. Containing 30mg of vitamin C per tablet, these chewables are made with premium formulation that uses natural ingredients namely acerola cherry concentrate. Vitamin C is not only critical to boost your child's immune system and increase production of antibodies to fight germs, it also enhances absorption of iron as well as helps protein and collagen formation.
Boost Your Child's Immune System with NUTRILITE Chewable Natural C today!
Strengthen Their Bones with Nutrilite Chewable Calcium Magnesium
Another key multivitamin combo you can't afford to skip for kids in their developmental years is Calcium and Magnesium. That's where Nutrilite Chewable Calcium Magnesium comes in!
It's important for your children to get enough Calcium from a young age so that they can grow healthy and strong bones. Magnesium not only helps ensure optimal absorption of Calcium in the body, but if found deficient may cause irritable behaviour, muscle aches, and school anxiety.
Stronger Bones Start Today with NUTRILITE Kid's Chewable Calcium Magnesium
Ensure All Rounded Protection with Nutrilite Chewables Multivitamin and Iron Supplement
Power-packed with 10 essential vitamins (A, B1, B2, niacin, B6, folic acid, B12, C, D, E) and iron, Nutrilite Chewables Multivitamin and Iron Supplement is highly beneficial to kids and specifically formulated to meet the mineral and vitamin requirements of kids.
These yummy orange-flavoured chewable tablets that kids will love include all the essential vitamins required to promote good vision, healthy skin, strong bones, and keep tiredness and lethargy at bay. What's more, the iron component is essential in kids to help prevent anemia and boost oxygen levels.
Purchase Now to Improve Overall Health NUTRILITE Children's Chewables Multivitamin and Iron Supplement
PS: Keep an eye out for a new Kids supplement coming your way in January 2021. Hint? It's a yummy gummy!