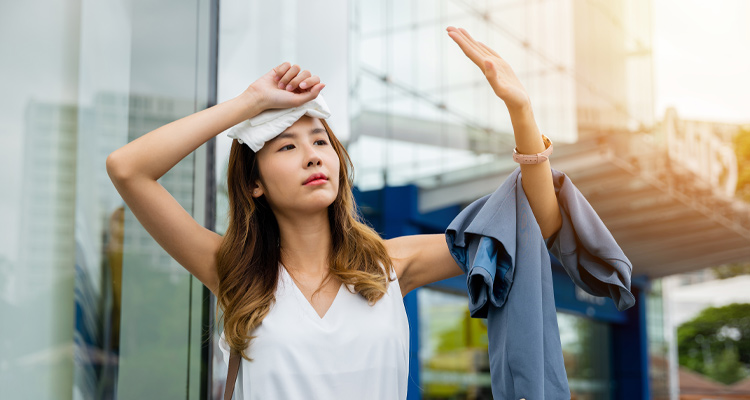 Malaysia is known for its hot and tropical climate. During these couple of months, temperatures are expected to remain high due to the heat wave that typically occurs in the middle of the year.
Of course, global warming as a result of pollution, irresponsible logging and excessive single-use plastic consumption doesn't help, either. While we cannot change the weather, here are some tips that we can all follow to stay cool during this unforgiving period.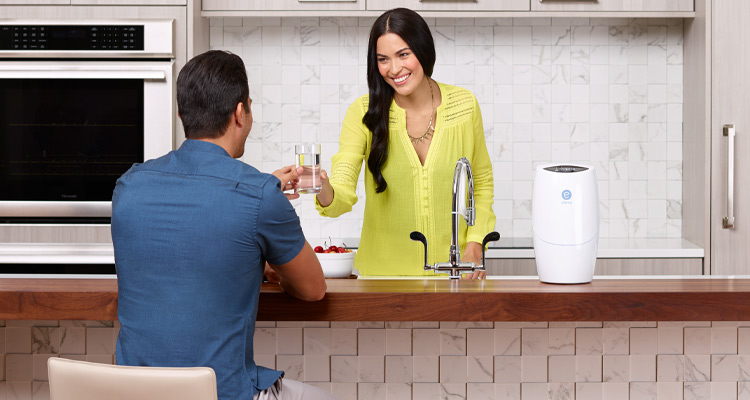 Heat Wave Tip 1: Hydration, Hydration, Hydration
It has become second nature to know that drinking plenty of water is essential to overcome the heat. Drink plenty of clean and healthy mineralised drinking water purified by the eSpring Water Treatment System to replenish the body's lost fluids.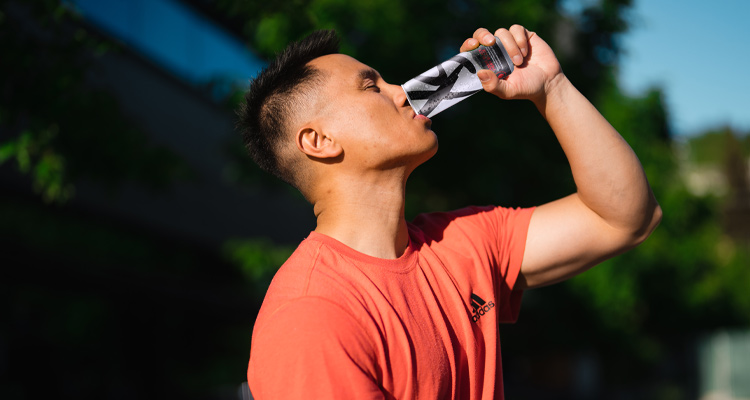 Of course, there are also other fun alternatives, such as grabbing a can of XS Energy Drink. It comes in three awesome flavours – Cranberry-Grape, Pink Grapefruit Fiery Blaze and Classic Black Fiery Blaze – and is great for adding much-needed vitamins to your body, such as Vitamin B3, Vitamin B5, Vitamin B6 and Vitamin B12. These vitamins work together to boost metabolism in our bodies and provide the energy that we need to overcome the challenges of the heat wave.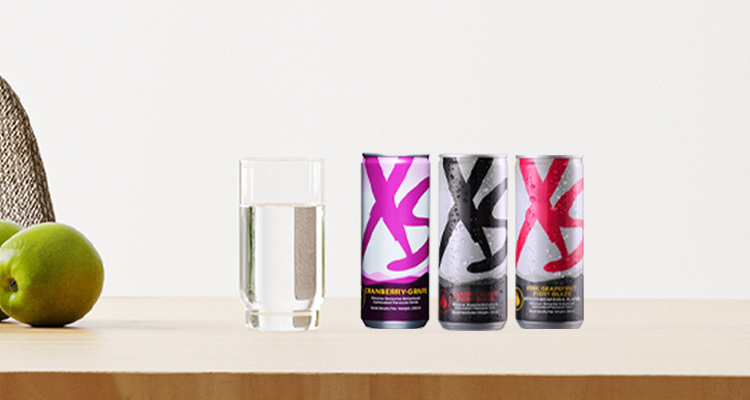 If you're feeling a little lightheaded and lethargic, however, it could be due to a loss of electrolytes. The Nutrilite PhytoPOWDER Orange-Flavoured Drink Premix contains Potassium and Sodium to boost electrolyte replenishment. Its Red Orange Complex™ also inhibits free radicals from damaging cells.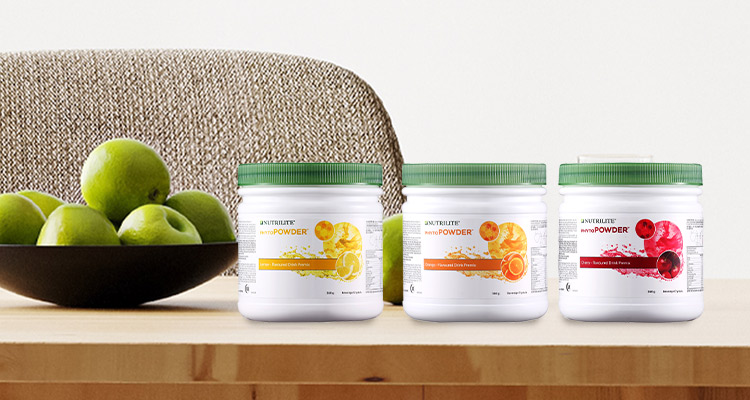 Then there's the refreshing blend of superfruits – Lemon, Pineapple, Pomegranate and Sea Buckthorn – in the Nutrilite PhytoPOWDER Lemon-Flavoured Drink Premix with Vitamin C and 8 B Vitamins for added energy. Meanwhile, the Nutrilite PhytoPOWDER Cherry-Flavoured Drink Premix is made with Acerola Cherries (a great source of Vitamin C) and contains Zinc as well as 8 B Vitamins for that extra body defence boost.
Great for those who want to stay active, these three beverages can increase stamina and provide a refreshing and convenient way to beat the heat.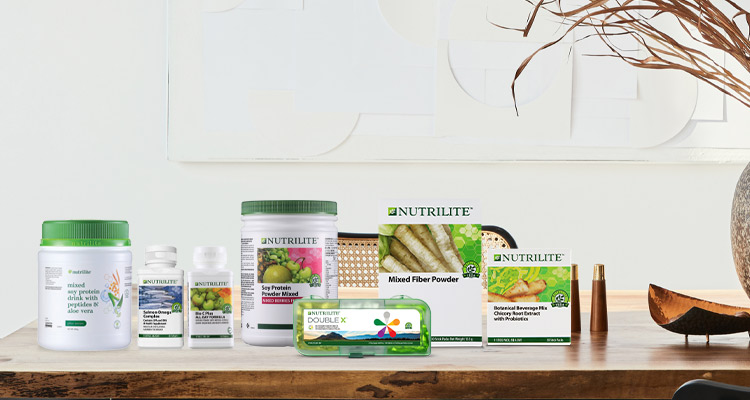 At the same time, don't forget to keep your body healthy with Nutrilite DOUBLE X, Nutrilite Soy Protein Drink, Nutrilite Mixed Soy Protein Drink With Peptides & Aloe Vera, Nutrilite Bio C Plus All Day Formula, Nutrilite Salmon Omega Complex, Nutrilite Botanical Beverage Mix Chicory Root Extract With Probiotics and Nutrilite Mixed Fiber Powder.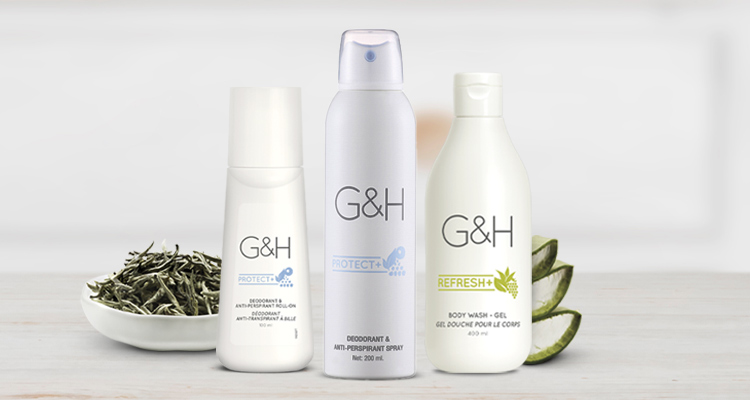 Heat Wave Tip 2: Take Frequent Showers
Since you may be sweating more during this heat wave, taking more frequent showers is a good idea to stay refreshed and clean. If you're working from home, this can be easy, but if you're in an office that has shower facilities, try taking a quick cold shower to keep yourself awake and feel more energised, helping you power through the long, heat-filled days ahead. Just remember to let your sweat dry and your body cool down before you shower.
Lather up with the G&H REFRESH+ Body Wash-Gel to deeply yet gently cleanse your skin. Its soothing anti-irritation complex helps to calm sensitive skin while its exclusive botanical blend of desert Aloe, Grape Seed Extract and Green Tea Extract hydrates and protects the skin. Don't forget to finish off with the G&H REFRESH+ Body Milk for lasting moisture.
Also, don't forget your favourite G&H PROTECT+ Deodorant & Anti-Perspirant. Whether you prefer the Roll-On or Spray, you can depend on your fragrant friend to help control sweat and inhibit odour formation thanks to its White Tea Extract, Bilberry Extract and Natural Minerals.
Heat Wave Tip 3: Avoid The Outdoors
We love advocating for an active lifestyle, but that comes with a caveat as well. While jogging and bike riding outside are great and fun activities, we recommend that you stay indoors until the heat wave eventually blows over.
That being said, we're not advocating for a sedentary lifestyle, as there are also lots of ways to get your blood pumping indoors, such as hitting the gym that's nicely air-conditioned, or playing indoor sports like badminton or table tennis to stay active.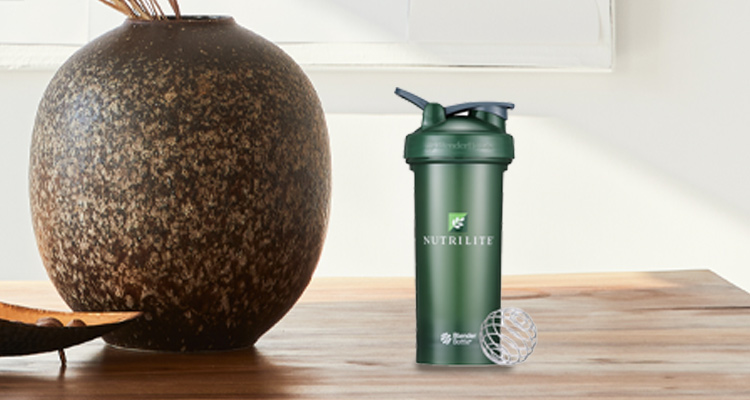 Whatever you choose to do, be sure to carry a bottle of water with you. The Nutrilite Shaker has a generous 830ml capacity that should keep you hydrated till you're done playing.
Heat Wave Tip 4: Dress Light & Loose
During this heat wave, it is quite obvious that some of us will be sweating quite a bit more, which is partly a good thing since it is a sign of a healthy metabolism. However, wearing dark and fitting clothes can get uncomfortable very quickly, so changing up our wardrobe is a good idea.
To complement the sunny weather, consider choosing loose, lightweight and brightly coloured clothing made from sports materials such as polyester. These materials can prevent sweat from being absorbed into your clothes, which is unhygienic and can make you feel uncomfortable.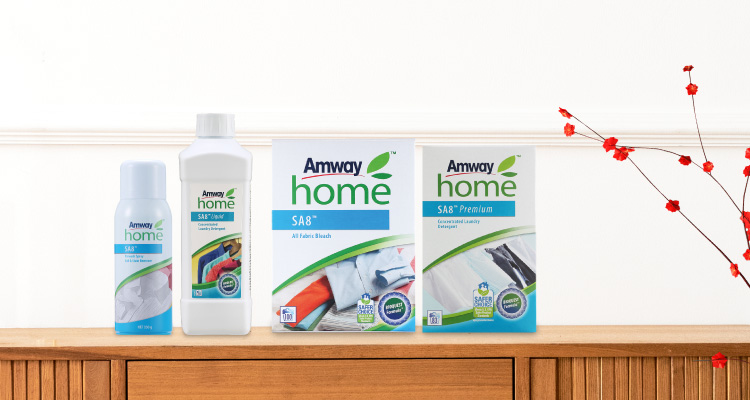 Don't forget to keep all your clothes clean with the biodegradable SA8 range, powered by the BioQuest Formula made with highly active, bio-based ingredients from natural resources. From PreWash Spray Soil & Stain Remover to All Fabric Bleach and Premium Concentrated Laundry Detergent plus Concentrated Fabric Softener, rest assured we've got you covered.
Keep reading https://www.amwaynow.my for more ideas to beat the heat and shop for all these amazing products and more at Amway.my