Most people do not have just one skin concern. Some may have an oily T-zone with normal or dry skin on other parts of the face, some may experience dryness only on their cheeks and around the mouth with otherwise normal skin. This skin type is known as combination skin and requires special care to target different skin concerns on different parts of the face for an overall healthy complexion.
Is ARTISTRY SKIN NUTRITION good for combination skin?
Combining advanced science, nutrition and beauty, ARTISTRY SKIN NUTRITION is a holistic approach to skincare that is vegan-certified, paraben-free and not tested on animals. Powered by Nutrilite's vital phytonutrients harvested from its certified-organic farm, the collection nourishes your skin for Healthy Beauty. But what can it do for combination skin?
Both the Balancing and Hydrating Solutions feature ingredients like Shiso Perilla and Aloe Vera that are gentle on dry skin and calming for oily sensitive skin. Amino Acids restore balance to the skin, minimising the appearance of pores and shine while maintaining a healthy pH balance. Infused with Nutrilite White Chia Seed and Pomegranate, the products nourish and strengthen the skin barrier to prevent damage. Then there's Nutrilite Acerola Cherry, Australian Daisy and Blackberry to delay early signs of ageing.
Here's what our customers have to say: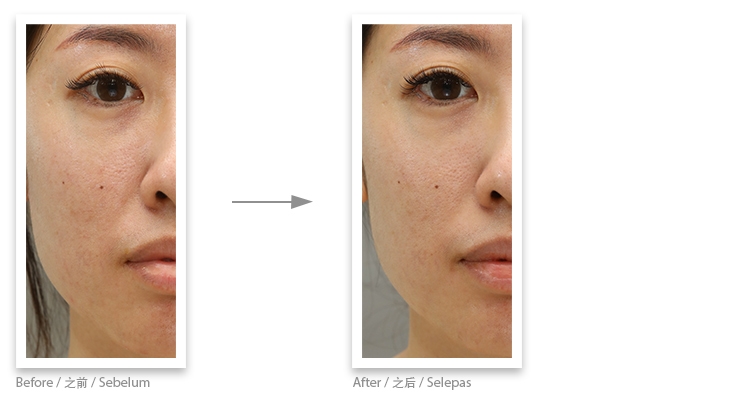 Jessica Teng
For me, my concerns as I move onto the next skin stage are external aggressors and lack of firmness. I am pretty disciplined and use a full range of skincare from makeup removers to moisturisers. Masking for me is on and off, and I will only exfoliate once in a while.
My lifestyle is quite normal although I do enjoy a bit of wine sometimes. I make it a point to work out regularly and eat nutritious food along with Nutrilite supplements consistently.
I've been using products from both the Balancing and Hydrating ranges, as I have combination skin with some sensitivity to skincare products.
I like that the collection is vegan and cruelty-free, which is good for people who want to be eco-friendly in terms of skincare. I also feel that this time, ARTISTRY has got it all right: from the smell and packaging to user experience, everything is on point.
The textures are refreshing and not oily, yet super hydrating – I could see a difference from the second day of use. I love the smoothness and how you won't feel any heaviness on your skin the next morning. The light texture of the gel cream is perfect as is that natural smell; it is not a heavy fragrance.
My skin analysis showed that my complexion has improved with more even skin tone. My skin is fair, but it was slightly patchy. Now it looks good overall with more moisture too.
---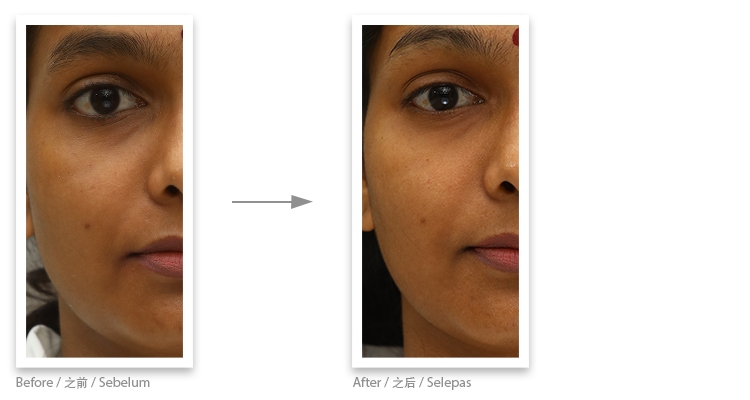 Theeba
My skin texture is uneven and my T-zone area also concerns me. Then there's dullness and sagging. My skin type is combination, but it is also quite dehydrated. I am really conscious of my skin, so I never skip skincare and hair care.
I would say I am very healthy. I drink a lot of water and eat plenty of fruits and vegetables. I take carbohydrates mainly in the afternoon, and at night I have oats and cereal. My main issues are lack of sleep and stress.
At the moment, I am using both the Balancing and Hydrating Solutions. To me, this collection feels like concentrated fruits and vegetables. It feels like New York or Australia. I love the natural smell and uniqueness of the products. I like the design and colours; it is something different, new and improved.
The texture is just nice – especially the foam from the Hydrating Mousse Cleanser, which is amazing. Using this, I feel fresh and relaxed. My face feels smooth and softer from the second day. On the fourth day, I noticed my skin tone is brighter with my redness and puffiness reduced too.
The Balancing Fresh Shake Toner is good. It effectively controls oiliness. I can see a difference in my skin.
Overall, my skin is more radiant and smoother like a baby's. I used to have rough skin, but I could see a difference after just one week. I would highly recommend this to others; it's amazing.
---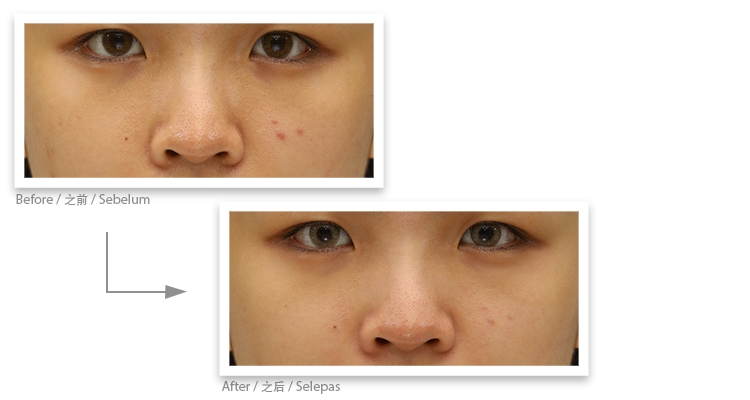 Tan Jing Ying
I have combination skin and my main concerns are pimples, scarring, dryness, fine lines, blackheads and uneven skin tone. I am very disciplined and always use my skincare products every day. However, I always sleep late. When it comes to food, I am okay, but I do take a lot of Nutrilite supplements. No exercise for me as I am always very busy.
I am using the Hydrating Solution. I find it most refreshing and deeply hydrating. After using it, my skin is smoother and more stable. It provides hydration and protection; I can feel that my skin barrier is stronger. Now, I see no more blackheads, redness, and pimples – just healthier skin.
The collection has a nice smell and the texture is totally not oily. It is light and easily absorbed, especially the Hydrating Mousse Cleanser. In terms of results, I can see a brighter skin tone and my scars are a lot lighter. It has also reduced my fine lines and blackheads.
I would say, use it generously, especially the Hydrating Gel Cream – apply more of this and you can feel baby-soft skin on the second day of use.
---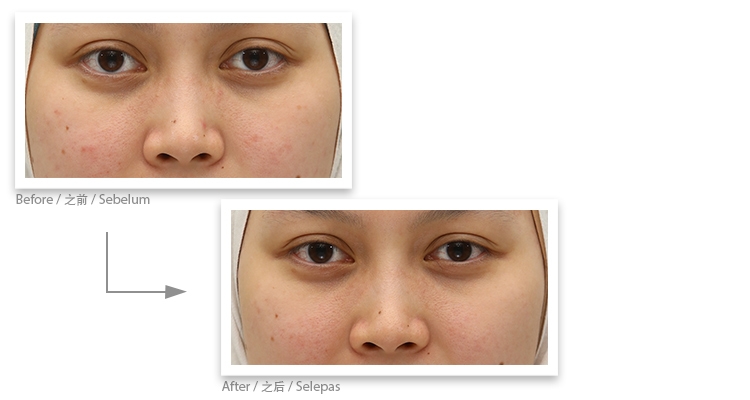 Nur Amalina
My biggest concerns are pimples, redness and uneven skin tone. I have combination skin: dry with an oily T-zone. Every day I cleanse, tone and moisturise. I also use the ARTISTRY Dermasonic once a month and masks every two weeks although I am not always consistent.
Normally I sleep later than midnight and wake around 6am. I rarely take breakfast and usually have a late dinner, which is often fast food as I am so busy. Also, I try not to expose my skin to the sun.
Mostly I am using the Hydrating Solution, which is very good. The texture is nice, it is light and absorbs quickly. This range smells refreshing too. I especially like the glittery eye cream.
My skin is definitely healthier with reduced redness. My face looks bright and fresh with no new pimples or any negative reaction. I can see more even skin tone and reduced oiliness. My skin is also softer thanks to immediate hydration and lasting moisture.
It's good that we have both the Hydrating and Balancing Solutions, all the better to cater to specific skin needs. I feel people will be more comfortable using this knowing that they can choose based on their individual skin concerns; it is more personalised.
---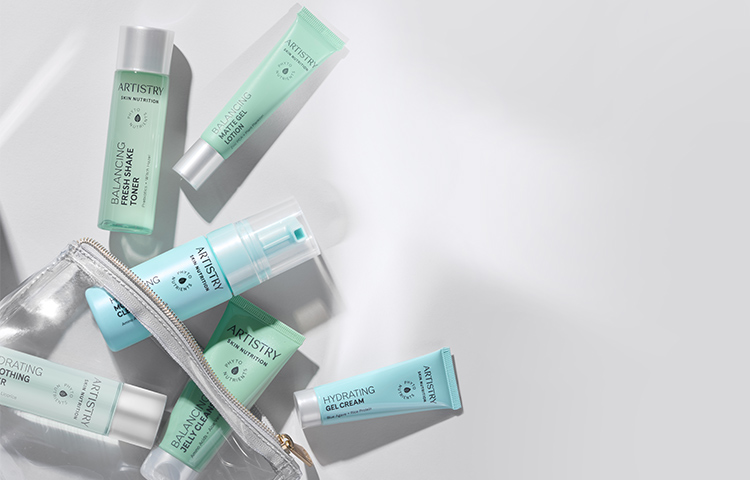 Get the ARTISTRY SKIN NUTRITION Balancing and Hydrating Solution Mini-Sets today!
Consisting of a cleanser, toner and moisturiser, these mini-sets will last at least two weeks, making them the perfect trial to experience all you need for visibly healthy skin anytime, anywhere.
Discover the collection and see the results for yourself at Amway.my