Fathers are the backbone of a family and carry out multiple demanding roles: providing for the family, being a good husband and son, and of course a great dad.
But while taking care of everyone else, fathers sometimes neglect their own health. So, this Father's Day, show your dad how much you care by ensuring his health is well taken care of with these six supplements.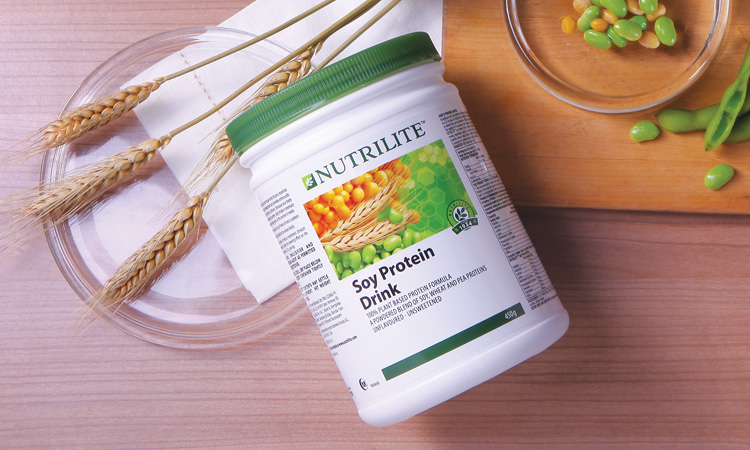 Protein is one of the basic building blocks of the body cells and is essential for your immune system. Not only does it build antibodies that help protect the body from bacteria and viruses, increasing protein intake can also help fight against age-related muscle loss.
So, why not gift a bottle of Nutrilite Soy Protein! It has 8g of protein in one serving and provides all 9 essential amino acids that are required by your body and can help in multiple areas: maintaining energy levels, supporting growth and maintenance of tissues, and achieving healthy looking skin. It is available in multiple flavours such as green tea, mixed berries, chocolate, or the original flavour.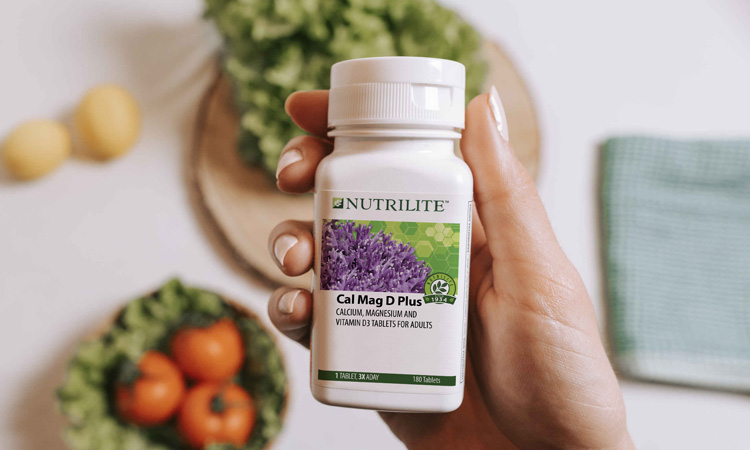 Cal Mag D Plus contains rich and natural sources of calcium, magnesium and trace minerals harvested from the Icelandic seafloor along with Vitamin D. The calcium and magnesium are essential in many body processes such as the regulation of mood, energy and sleep, and helps to build strong and healthy bones. Vitamin D is also essential for immune function and in calcium metabolism and bone formation, so it is important to consume this together with calcium and magnesium.
MAL13075045N
Tired of hearing your father complain of aching joints? Glucosamine helps with joint repair and is recommended for those who suffer from joint pain or osteoarthritis. Harnessing the power of phytonutrients such as acerola and citrus bioflavonoids, glucosamine can help to increase joint mobility, provide pain relief, and reduce inflammation and swelling in the joints.
MAL16025024X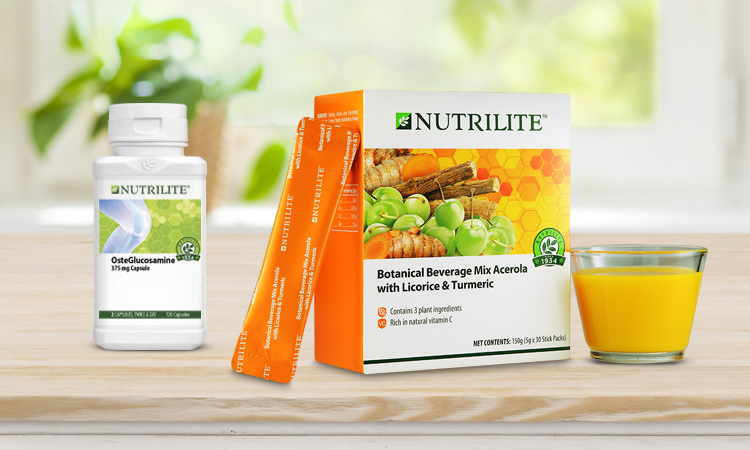 Available in convenient stick packs, this beverage mix gives your immune system a triple boost with its unique combination of acerola cherries, licorice and turmeric. The acerola cherries are chock full of Vitamin C which is a powerful antioxidant and is also important for tissue repair. The main benefits of licorice comes from one of its compounds, glycyrrhizic acid, which is used in Chinese herbal medicine for its anti-inflammatory properties. It is also known for strengthening immunity and respiratory health. Turmeric is a well-known spice which has curcumin, a compound which is anti-inflammatory and has antioxidant properties.
Nutrilite DOUBLE X is an all-in-one dietary supplement that consists of 12 vitamins, 9 minerals and 17 plant concentrates*. DOUBLE X provides the optimal amount of vitamins, minerals and phytonutrients to give your father the energy to keep going all day.
At the core of DOUBLE X is the power of phytonutrients from plant extracts. Extracted from fruits and vegetables from Nutrilite's very own organic farms, these phytonutrients give extensive antioxidant coverage to improve and protect one's health. Furthermore, it doesn't contain any added artificial colourants, flavours, or preservatives.
*12 active plant concentrates from plant concentrate tablets + 4 excipient plant concentrates from multimineral tablets + 1 active plant concentrate from multivitamin tablet
MAL06051375X | MAL06061351X | MAL05121306T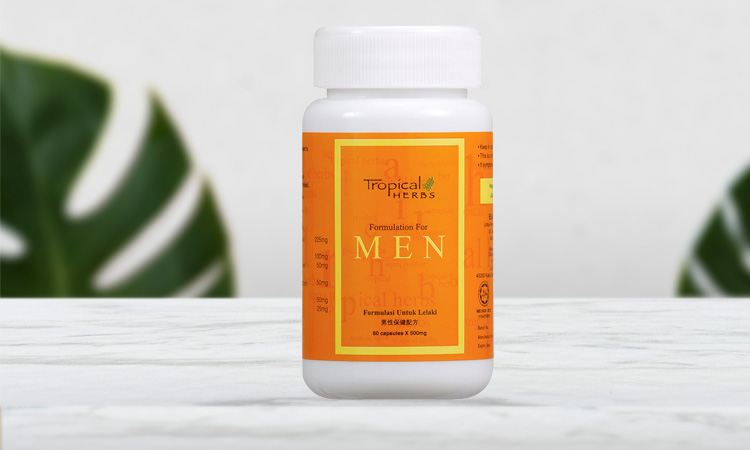 Tropical Herbs Formulation for Men is an all-natural supplement with carefully selected herbs that promotes wellbeing and increases men's energy and vitality. It contains tongkat ali, pegaga, puncturevine and ashwagandha extracts which revitalise the body.
MAL20032233T
At this juncture, Nutrilite wishes every parent reading this, Happy Father's Day! We know it can get overwhelming juggling work, home and your own health – so we've got you covered!
Speaking of having you covered, stay tuned for Nutrilite's immunity campaign that will be rolled out soon. We're focusing on strengthening everyone's immunity because we want you to #ProtectKawKawWithNutrilite. Stay tuned for more!