Another year is finally here! As you prepare yourself both physically and mentally for the year ahead, don't forget to put down your New Year resolutions too! Here are 5 health resolutions to keep in mind for 2022.
CLEAN EATING (IN BABY STEPS!)
We all have had 'eat healthier' in our New Year's resolutions at some point. Whether for one reason or another, not everyone manages to keep up with their goals. However, there are great ways to channel that gung-ho attitude at the start of the year to ensure that it sticks.
The solution is simple: Start Small.
Jumping into the deep end with diets can be a lot to ask of yourself if you've never experienced a diet before. Alternatively, cut down your rice or carbohydrate portion by half or choose healthier carb options and replace it with protein, leafy greens and high fibre ingredients. This is an ideal solution for busy working adults who might not have time to meal prep for the week. Even if you're just going to your favourite chap fan stall, opt for less rice and pile on the veg!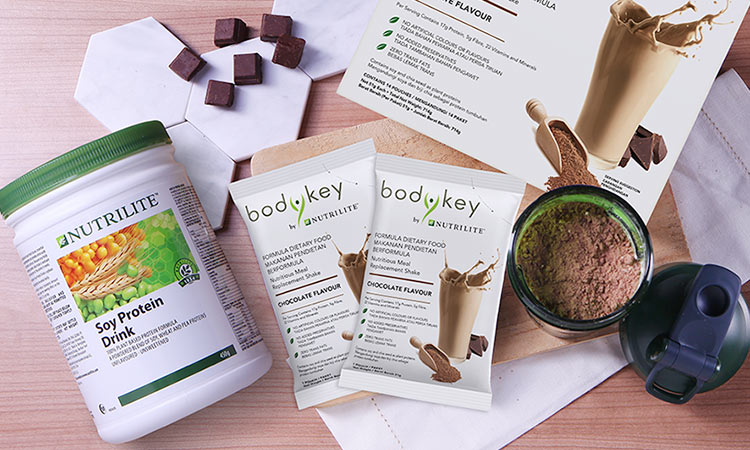 Not much on breakfast? Working through lunch? Don't miss out. Try the BodyKey Meal Replacement Shake and top up with 1-2 scoops of the Nutrilite Soy Protein Drink. Not only are the shakes packed full of the nutrients and protein content you need, but it tastes great, too! With 17g of protein in each serving and 370mg of calcium, you'll be sure to stay energised throughout the day. Available in Berry, Chocolate and Café Latte flavours.
Tip: when you add Soy Protein to your Shakes, it keeps you fuller for longer.
HYDRATE!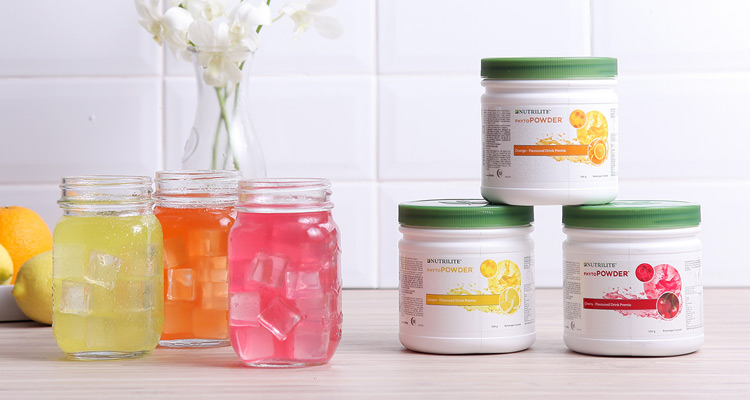 You might've already heard this many times before, but drinking more water definitely has its health benefits. This New Year, make it a goal to drink more water and cut down on your sugar intake. This includes carbonated and cordial drinks. It is recommended that you consume 8 glasses of water a day, but if you find your daily water intake a little bland, why not mix things up with Nutrilite's PhytoPOWDER? Stay hydrated and energised with fruity flavours like Orange, Lemon and Cherry.
Tip: Want something fizzy without the guilt of consuming too much sugar? Try the XS Energy Drinks instead.
HEALTH & HAPPINESS GO HAND-IN-HAND
The New Year can bring many exciting new opportunities and journeys, but it can also mean more energy is needed to get through the day. Boost your energy levels with the Nutrilite DOUBLE X.
Pairing plant-based ingredients with modern science into an all-in-one dietary supplement, DOUBLE X provides your body with the protection and fortification it needs to take your health to the next level.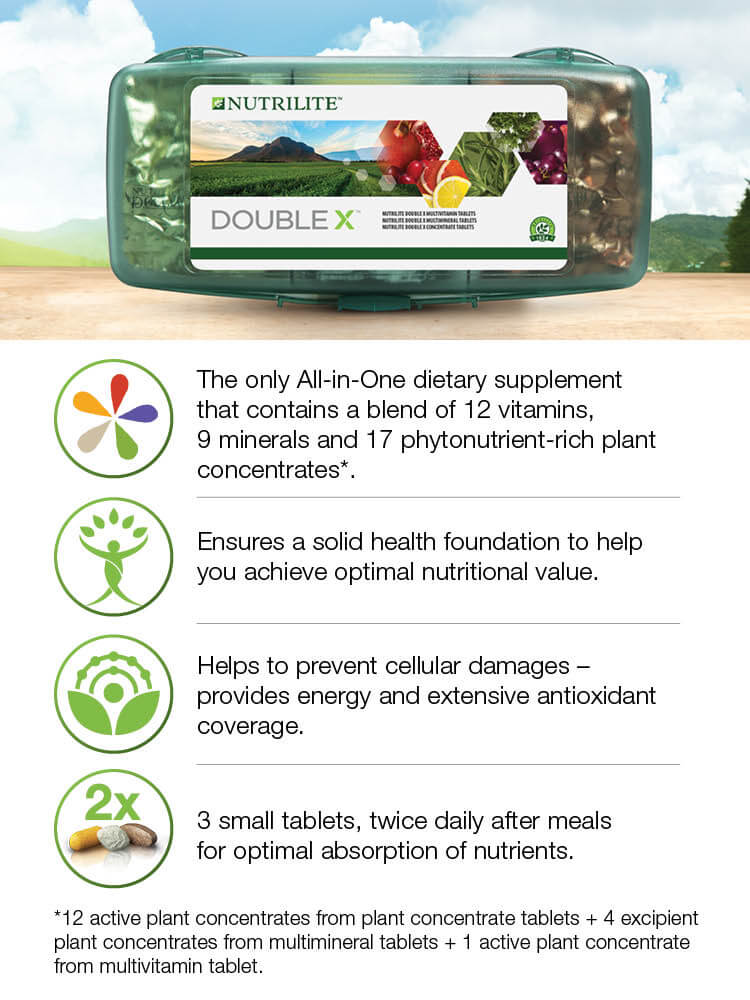 Looking for health and vitamin supplements to start your fitness plan? Check out the Amway Loyalty Programme! Sign up for a 6-month subscription plan, get FREE delivery and product discounts. Find out more here: https://www.amway.my/sopProducts
REGULAR EXERCISE
Don't jump into a HIIT class straight off! Ease yourself into a healthy and consistent workout* routine that you can maintain throughout the year. Start simple -- take an evening walk around your neighbourhood. Plan a fun hike with a small group of friends on the weekend. This gives you a reason to get away from the daily grind and to take in the fresh air and scenery!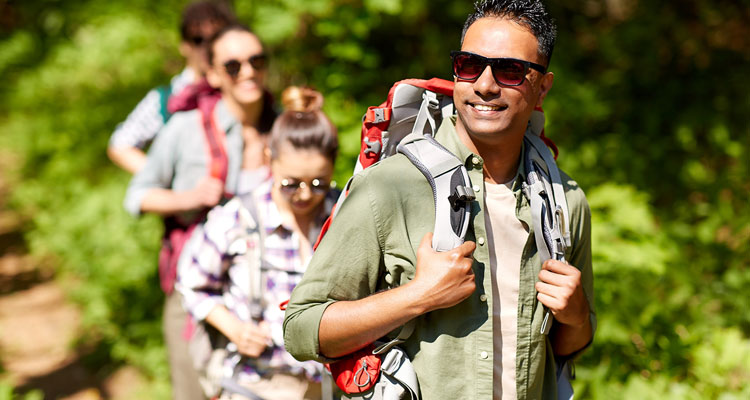 There are plenty of beautiful hiking paths and parks within the Klang Valley to explore, so why not grab a few of your closest friends and check them out!
*A minimum of 30 minutes workout is recommended to start burning calories. Do not let it go to waste!
HEALTHY MIND = HEALTHY BODY
Your state of mind has more effect on your body than you would expect. Stress can cause several physiological symptoms, including headaches, body aches, insomnia and suppress your immune system. This causes a susceptibility to illnesses.
Practicing mindfulness can benefit your overall state of being, both mental and physical. Mindfulness isn't just about meditating -- it is about taking the time to put your needs above all else. Take a moment in your day to stretch out of your seat, to cuddle your loved ones (significant other, child or pet!), or even to binge some TV shows!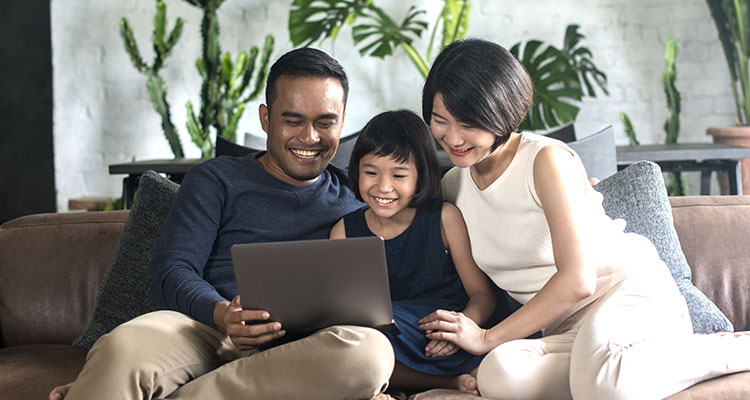 Meditation is definitely one of the best ways to practice mindfulness, but journaling and taking time to indulge in your own personal hobbies are also great forms of mindfulness.
Tip: Don't forget you need a minimum of 8 hours of sleep daily to function effectively throughout the day.
HERE'S TO A NEW YEAR AND NEW YOU!
2021 has ended and we as Malaysians have really shown our fighting spirit with #kitajagakita. Despite the wave of uncertainties that came our way, we continue to endure and survive. So, here's to you: our brave citizens, for your constant and growing strength. Happy New Year!
For the latest updates on Nutrilite and its range of products, follow us here: Nutrilite Malaysia
For workout routines and updates on BodyKey and XS, follow us here: @bodykeyxsynergy