It's that time of the year again! The festivities have passed and with the new year comes a renewed drive to be the best you can be. But just as setting good resolutions can have a positive impact on you, setting unrealistic resolutions can have a negative impact on your wellbeing.
So, start the year strong with these highly attainable and realistic resolutions to discover the best version of yourself in 2021:

1. Get adequate sleep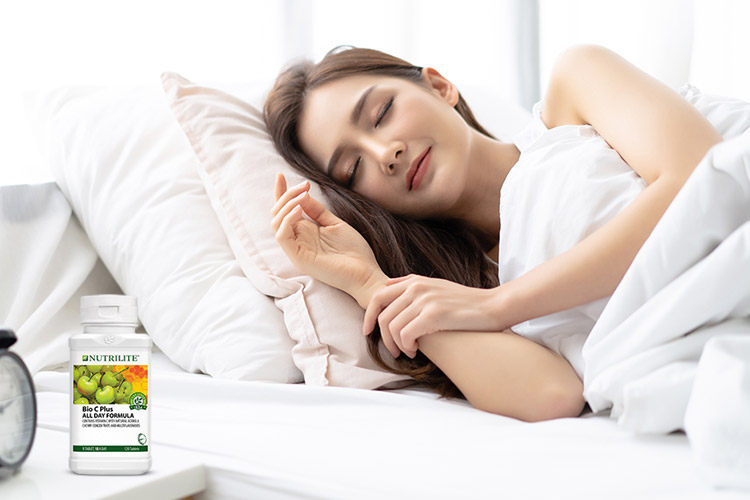 Get a minimum of 6-8 hours of shut eye. Lack of sleep increases stress hormones in the body which leads to a domino effect triggering many chronic and inflammatory diseases.
Double up your protection with a daily dose of Nutrilite Bio C Plus All Day Formula. Made from natural Acerola cherries, Bio C Plus not only helps you keep the sniffles at bay, but also aids in protein and collagen production to help you keep looking young.

2. Pledge to get on a healthy nutrition plan
Stay away from processed food, plan and prep your meals so you can have wholesome home-cooked meals every day.
For a person with a hectic busy lifestyle, the BodyKey Meal Replacement Shake is a fabulous powerhouse blend that allows you to get nutrients in your diet the easy way. While being portion-controlled, it is also a well-balanced meal containing 25 vitamins and minerals and provides a third of your daily meal requirement.

3. Don't aim to lose weight, aim to get healthy instead!
Everyone benefits from regular exercise. A steady exercise routine not only improves joint flexibility and stamina, but will also help you decrease body fat and lower the risk of diabetes and chronic heart diseases.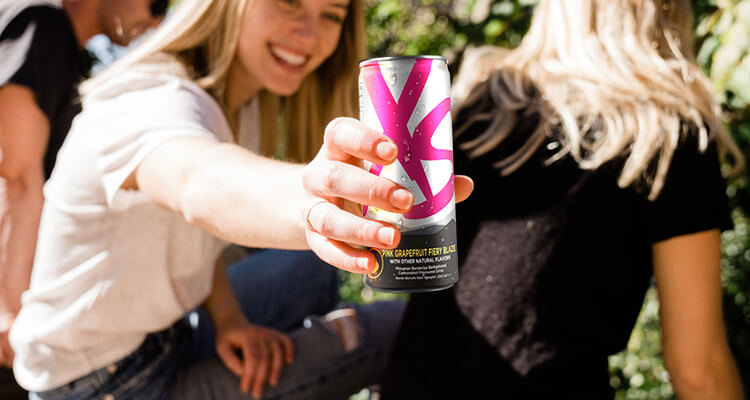 Incorporate the lip smacking delicious flavour of the XS Energy Drink Pink Grapefruit Fiery Blaze sports nutrition product into your fitness routine. With 25% real fruit juice and 200% of the daily vitamin requirements, it is a blend of premium ingredients, vitamins and green bean coffee extract to jumpstart your body's fat-burning process so you can be pro-active in your fitness goals.

4. Decrease your sugar intake
Sugar has rightly been called the modern world's sweet poison. Starting with diabetes, excessive sugar intake has been known to snowball into numerous inflammatory and degenerative chronic diseases.
So, swap your cravings for sweet indulgences with the Nutrilite Soy Protein Drink. As a much healthier alternative, this drink boosts your protein levels with its premium formulation of soy, pea protein and 9 amino acids fortified with nutrients.

5. Do not underestimate the power of rest
Allocate some "me time" to destress as you enjoy your hobbies or just relax for a while. Recharging your batteries gives you the motivation and drive to be the best you can be for yourself, family and career.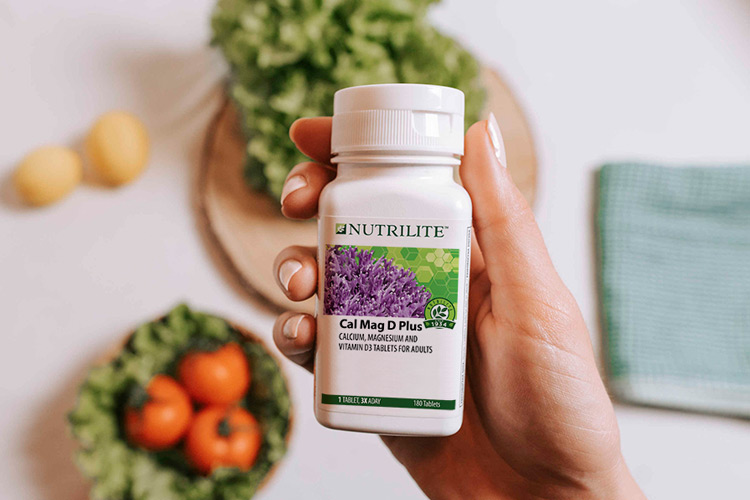 Take care of yourself with the Nutrilite Cal Mag D Plus. This essential supplement helps you maintain good bone health and boosts your immune system by combining 3 essential nutrients, namely Calcium, Vitamin D and Magnesium, for a healthy pick-me-up that also helps improve memory, alertness and elevate mood.
Needless to say, all products are in-keeping with Nutrilite and XS's superlative standards using the Best of Nature and Best of Science.