With most of us stuck at home because of the pandemic, we find ourselves leading a sedentary lifestyle barely doing any exercise. But in fact, with the increase in free time and the lack of distractions, it may just be the perfect combination to attain your ideal body!
Here are a few great ways to keep fit during this time.

Bodyweight Exercises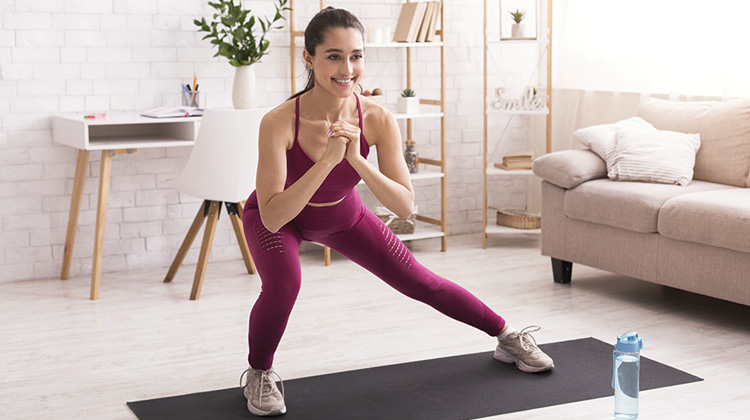 Exercises like pushups, squats and lunges can be done in the comfort of your own home and doesn't really require any equipment. Bodyweight exercises can quickly increase your fitness and burn fat by revving up your metabolism. And there are hundreds of different exercises, so you'll never get bored!

Go Online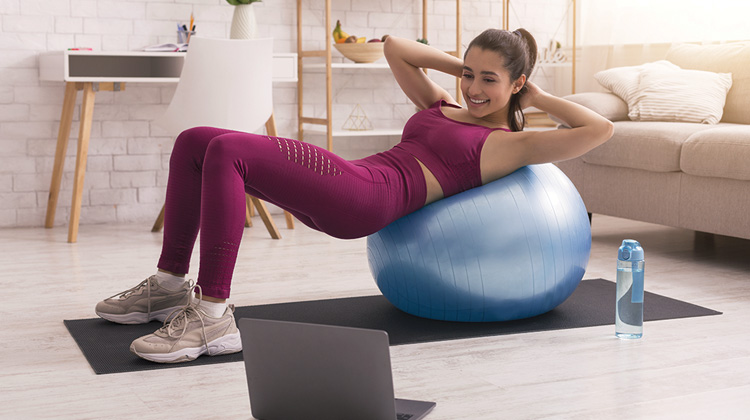 There is a wide variety of different workouts - HIIT, yoga, aerobics - that you can find on YouTube which are created for people who are stuck at home. The great thing is that if you don't enjoy a workout or trainer, you can simply try a different one.

Chores
Kill 2 birds with 1 stone when you dust up your furniture or vacuum.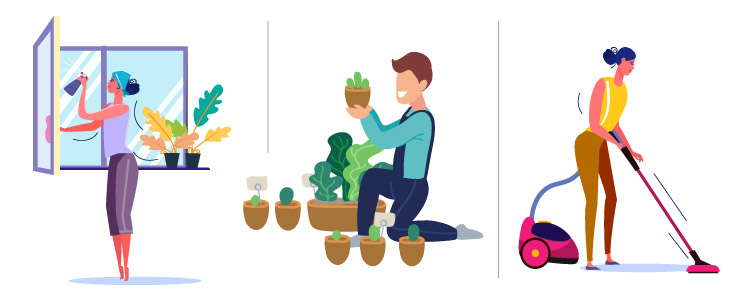 | | |
| --- | --- |
| Type of Chore | Calories burned over 30 minutes (rough estimate for an individual weighing at 90kg) |
| Window cleaning | 150 |
| Gardening | 200 |
| Vacuuming | 166 |

Use BodyKey - a comprehensive set of tools and nutrition for weight management and fitness
If you are serious about achieving your ideal weight or increasing your health and fitness, then BodyKey can help you get there. It is a comprehensive programme that takes the stress and guesswork out of great health and weight management.
Here's what you'll get from the BodyKey Jump Start Kit:
1. BodyKey Personalised Assessment and BodyKey App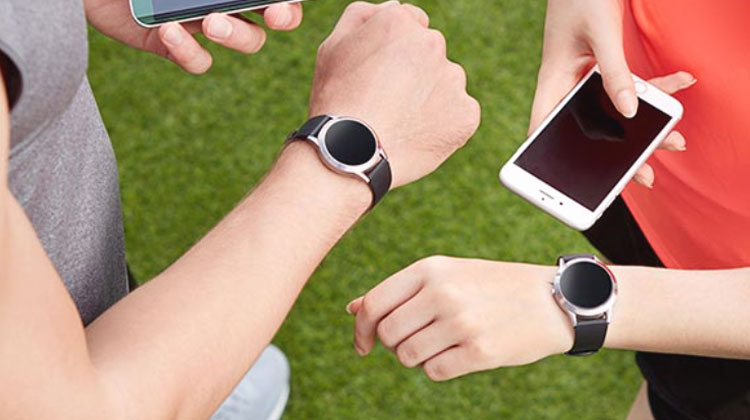 The first step to great health is the BodyKey Personalised Assessment, which will assess where you are currently and then based on the assessment the BodyKey App will create personalised recommendations for the diet and exercise.
You can think of the App as your fitness coach that you can access at any time! It will continuously guide you on your meal and exercise plan and you can also check on the progress you've made.

2. BodyKey Meal Replacement Shake
The BodyKey Meal Replacement Shake is formulated as a well-balanced meal containing 25 vitamins and minerals that provides you with 1/3 of your daily nutritional needs and will help you to control your food consumption. It also does not contain any artificial flavours, colours, sweeteners or preservatives.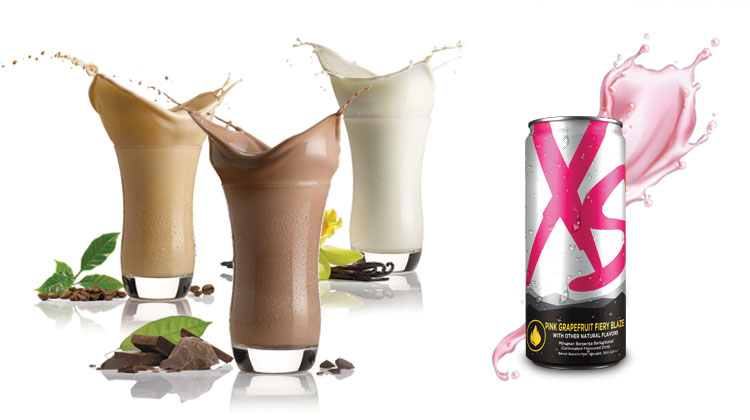 If you're feeling tired from workouts, grab an XS Energy Drink Pink Grapefruit Fiery Blaze for a booster. It is a sugar-free energy drink powered with caffeine and green coffee bean extract that helps jumpstart the fat-burning process.

3. Nutrilite Soy Protein Drink
Nutrilite Soy Protein Drink is a high-quality protein powder that will help you to build lean muscle, supplement your weight management journey or when you are not getting enough protein from your diet.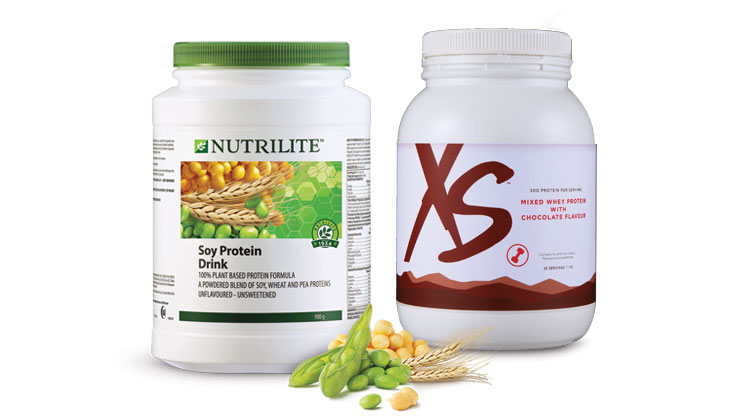 Another option is the XS Mixed Whey Protein with Chocolate Flavour. It is formulated with a blend of branched chain amino acids (BCAA), chia seed and spirulina powders. Use the whey protein to recover from exercise sessions, repair and build muscle too.

4. DOUBLE X
DOUBLE X provides you with 12 vitamins, 9 minerals and 17 phytonutrient-rich plant concentrates* to boost your health and kickstart your metabolism. This supplement is meant to strengthen your body's natural defenses, keeps you healthy for longer and gives you energy so you can do more in a day.
*12 active plant concentrates from plant concentrate tablets + 4 excipient plant concentrates from multimineral tablets+ 1 active plant concentrate from multivitamin tablet


5. Nutrilite Mixed Fiber Powder
Fibre is essential for good digestion and helps to keep you feeling full for longer. Nutrilite Mixed Fiber Powder contains 3 different types of soluble fibres which are also prebiotics that will help to increase the good bacteria in your gut. Take 1 stick pack daily.

6. Nutrilite Mixed Probiotic with Chicory Root Extract
Add this to your Fiber Powder, Meal Replacement Shake or Soy Protein drinks and maintain your gut microbiota for a healthy digestive system. Take 1 stick pack daily.

7. BodyKey Shaker, 15 Days Guide & Suku Suku Separuh Diet Guide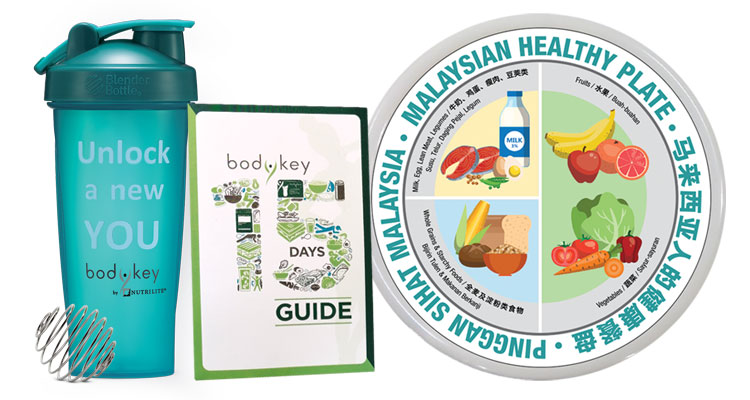 The Shaker is leakproof, BPA and phthalate free and comes with the patented BlenderBall for smoother shakes. But in order to make the most out of your weight loss and management, use the 15 Days and Suku Suku Separuh Diet (in the form of a paper plate) Guide which has complete meal plans and information on attaining your goals!

8. InBody Dial or InBodyWATCH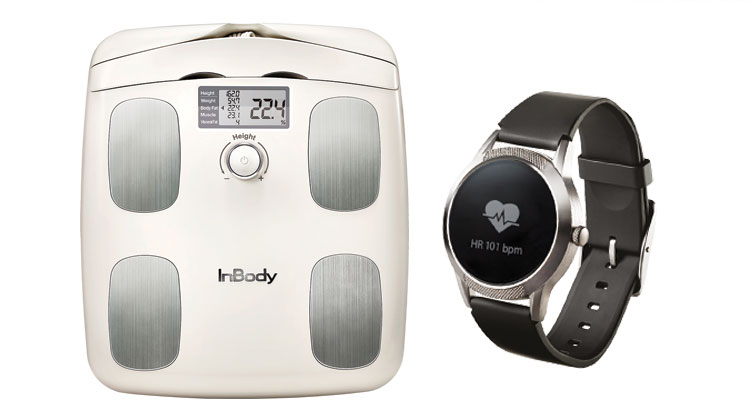 When you get the BodyKey Jump Start Kit, purchase a digital scale like the InBody Dial and/or a portable and wearable fitness tracker such as the InBodyWATCH. The Dial uses an 8-point tactile electrode method which accurately measures both upper and lower body compositions while the WATCH not only counts your steps, tracks sleep patterns and monitors your heart rate; it goes beyond conventional trackers to measure body composition as well as track stress levels.
Incorporate the ease of the BodyKey Jumpstart Kit into your lifestyle and make your fitness goals for 2021 and beyond an outstanding success.
Add the BodyKey Jumpstart Kit and XS products To Your Cart Today.